What are the Different Staffing Coordinator Jobs?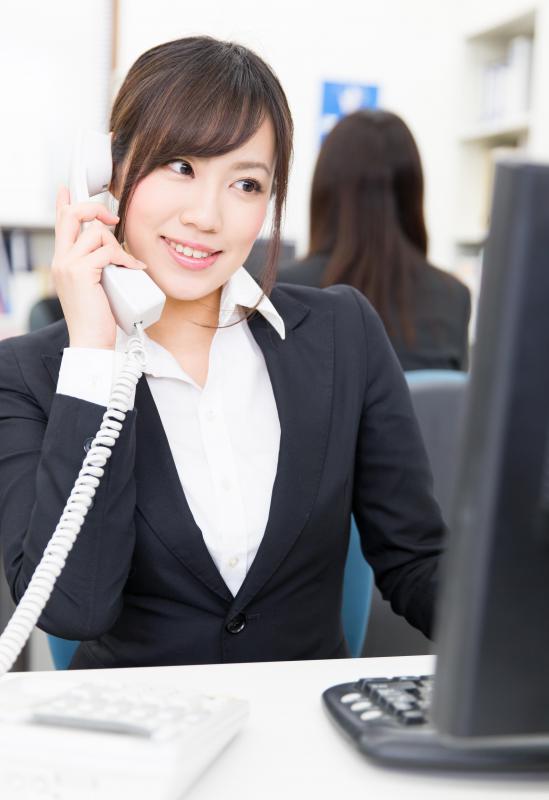 It takes a lot of teamwork to operate an employment agency effectively, so there are several staffing coordinator jobs to handle various aspects of the staffing process. Staffing coordinators handle everything from routine human resource administrative duties to interviewing candidates and selling the staffing company's services. The most common staffing coordinator jobs include staffing assistants, recruiting agents, training coordinators, staffing managers, and sales executives.
In many staffing companies, the first point of contact is often with a staffing assistant coordinator. Staffing coordinators work in the office to handle general office duties such as answering telephone calls, processing written communications, processing payroll, and maintaining an organized office. In addition, they support the staffing managers, sales executives, and recruiters by filing resumes and employment forms and keeping secure records.
Recruiting agents, also sometimes referred to as head hunters or staffing recruiters, are in charge of locating qualified candidates to fill job openings. These staffing coordinator jobs require resourcefulness, excellent research skills, and the ability to work efficiently to meet client deadlines. Recruiting professionals will often work odd hours when candidates are available and may be required to interview multiple candidates back to back every day and keep in close contact with staffing managers and clientele.
In many staffing agencies, training coordinators are required to make sure that all candidates have the correct skills and knowledge to perform the work at client locations. Employee training can take place in a classroom or via computer instruction, or it may be coordinated by the training manager at the client site. The staffing coordinator carefully evaluates each candidate's skills and creates a training plan that is unique to each individual.
Staffing managers are the general managers for the staffing agency and are responsible for making sure that all work orders are filled with quality candidates. They supervise employees in other staffing coordinator jobs to make sure that important duties are being taken care of, such as payroll and recruiting. In addition, staffing managers deal with difficult or complex situations that arise, which can include financial matters, employee discipline, or challenging clients.
Within the staffing industry, sales executives create relationships and networks with clients to obtain more work orders and bring in revenue. Each staffing office is required to meet sales and job placement quotas, so sales executives are continually searching for new companies to hire the staffing agency. The money their work generates supports all other staffing coordinator jobs and creates jobs for more people.
Staffing coordinators who are recruiting agents are responsible for finding qualified applicants for a position.

Staffing coordinators often work together to handle the various aspects of an employment agency.