What are the Different School Social Worker Jobs?
Most school social worker jobs typically involve cultivating several types of relationships. In general, school social workers focus primarily on student welfare. They may work with students on an individual basis or in groups. Since they are normally based in schools, the social workers also interact regularly with teachers and other school personnel. Furthermore, they usually communicate with parents and families on behalf of the students. In addition, a school social worker is a link to resources in the community and can refer students to other service providers when necessary. In the U.S., the majority of school social workers are employed in middle schools and high schools.
Specific school social worker duties can vary depending on one's particular job description. The job often requires working with individual students regarding their specific needs. For instance, academic problems are often connected to issues in the student's personal life, including difficulties with his or her home environment. School social workers are usually trained to counsel students and help them resolve such problems. In addition to helping individuals, social workers also typically work with groups of students on current issues. For example, they might organize workshops or other activities centered on topics such as racism or bullying.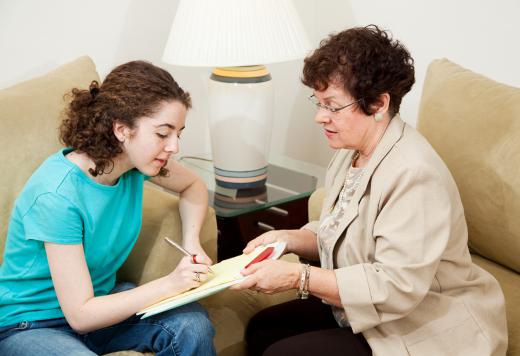 School social worker jobs may also entail addressing teachers' concerns about particular students. For example, a student might submit a written essay containing disturbing content that could indicate mental or emotional instability. The student's teacher could express his or her unease to the social worker, who would then follow up by meeting with the student to discuss his or her potential issues. The social worker could choose to work with the student on a regular basis or refer him or her to another appropriate service provider.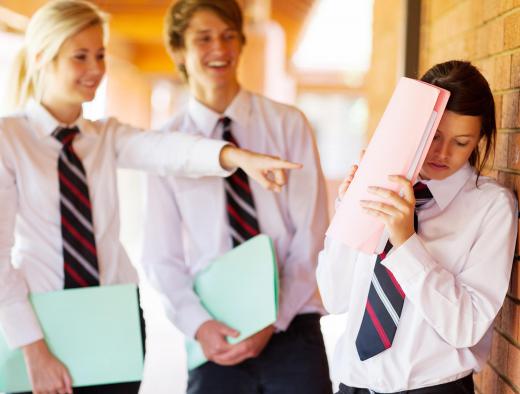 Working with families is another typical expectation of people working in school social worker jobs. For instance, parents of students with disabilities frequently seek the assistance of the school social worker, who can usually arrange certain services and advocate on their behalf. He or she often makes referrals to outside resources when necessary, such as helping a teenage mother find childcare while she attends her classes. Making home visits is another common responsibility in many school social worker jobs; these visits can help assess the impact of the home environment on a student's school performance, for example.
Some characteristics of school social worker jobs might be easily confused with those of a school psychologist. For the most part, psychologists conduct student assessments based on academic progress and certain individual issues. Although both psychologists and social workers tend to be trained in crisis intervention, psychologists generally focus on more long-term concerns. In contrast, the safety of a student's environment, both at home and at school, is an immediate concern of school social workers. In certain situations, though, a school might employ either a social worker or a psychologist to fill a particular professional role.
AS FEATURED ON:
AS FEATURED ON:






By: Lisa F. Young

A school social worker may counsel teens.

By: michaeljung

A school social worker can address situations involving bullying.