What are the Different Primary School Teacher Jobs?
Primary school teacher jobs can involve instructing pre-school, kindergarten students, or elementary grades, which are normally grades one through five. Some primary school teacher responsibilities may include educating those with learning disabilities or physical handicaps. Other times, instructors may teach students who are more advanced than their peers are academically.
Some children may begin school as young as three years of age. Generally speaking, children who are three or four years of age are considered "pre-school" students. These children may attend classes for only a few hours at a time, and learn counting, arts, and how to identify shapes, letters, and colors. Teachers help students develop these basic skills while learning to interact socially with their peers.
At age five, many children are considered old enough to attend kindergarten. Many primary school teacher jobs are available teaching this group of students. Some primary school teacher responsibilities might include teaching basic reading and writing skills, along with simple addition and subtraction.
Primary school teacher jobs are often found in schools that offer first through fifth grades. The type of instruction varies greatly from one school system to the next. In some areas, an elementary teacher may have only one group of children and be responsible for teaching all the required subjects. Other times, the instructor may teach only one subject and have different groups of students rotated in and out of her classroom throughout the day.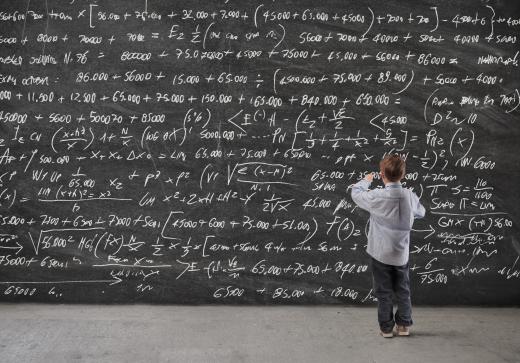 Children with unique physical or academic needs are often separated from other students. This means a school system may need to fill primary school teacher jobs in the area of special education. Teachers may have a classroom full of youngsters with disabilities. This is often because some schools may have special classrooms designed to accommodate people with disabilities, such as those in wheelchairs.
Other primary school teacher jobs are offered to those who work well with gifted students. These children are often set apart from their peers because they have extraordinary abilities or tend to learn quicker than most others do. This is usually done so that they do not become bored with their schoolwork and lose interest in their education.
Primary school teacher requirements vary greatly from one jurisdiction to the next, but generally require at least a bachelor's degree in elementary education. Some locations may require individuals to become licensed before they can be hired. People who enjoy working with children and helping them succeed academically may want to consider this as a career choice.
AS FEATURED ON:
AS FEATURED ON:






By: Monkey Business

Primary school teachers are usually assigned to one particular class.

By: olly

Some primary school teachers work with students who have exceptional abilities.

By: air

The type of instruction in primary schools varies from one education system to the next.

By: Monkey Business

Primary school teachers typically teach more than one subject.

By: Petro Feketa

Kindergarten teachers work on basic skills with students.

By: Monkey Business

In the United States, student teaching is a requirement for achieving teaching certification.