What are the Different Primary Care Jobs?
Primary care in general means first line care, or taking care of those with minor illnesses and injuries and providing preventative care like yearly well check-ups. There are many different primary care jobs. Anyone in a primary care office or clinic is sure to note a variety of people working toward the purpose of delivering excellent care to patients.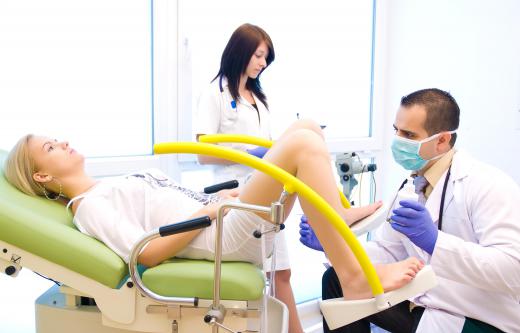 Many of the primary care jobs are medically oriented and involve specially trained people who can fulfill certain health objectives or perform minor surgical procedures. Obviously many doctors are deeply invested in delivering first line care. These doctors are typically general practitioners, family doctors, doctors of osteopathy, and sometimes other specialists like internists or obstetrician/gynecologists, who oversee the primary care needs of certain populations. Pediatricians are often primary care doctors too, who work specifically with children.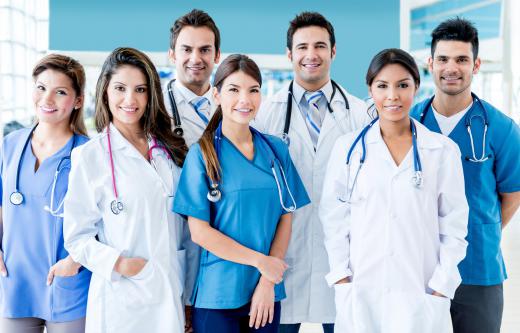 Nurse practitioners or physician's assistants may hold primary care jobs, which may support physician work, and that may include diagnosis and patient care. Many of these health care workers may assess patients, make diagnoses and prescribe medications. They may be regularly employed especially in large primary care clinics where they could maintain their own list of patients or offer care on an urgent basis.
There are certainly primarily care jobs for nurses. Some of the nurses are registered nurses and others might be licensed vocational or practical nurses. Depending on skills and qualifications, primary care nurses may take initial patient complaints, take vitals, give injections, or assist in procedures. They may also speak with patients, via phone or email, who have medical concerns and give some medical advice or contact the primary care physician if greater help is needed. Medical assistants may also escort patients back to exam rooms and take vitals. They typically cannot give injections, especially immunizations.
While medical assistants might work in what is called the back office, where they work directly with patients, some primary care jobs for medical assistants are for front office work. Front office work could includes greeting patients, making appointments, taking messages for medical staff and general office work. Some people are administrative assistants with experience in medical management and work to manage front or back offices.
Additional primary care jobs can include work for those people who specialize in medical billing, both to patients and with insurance companies. Janitors or custodians may help clean offices. Various administrative or medical personal also need to be employed to order any medical equipment that the office needs to regularly have on hand.


By: Aliaksandr Dobysh

Obstetricians can be a part of a primary care health team.

By: Zsolnai Gergely

Gynecologists are often considered a type of primary care doctor.

By: Andres Rodriguez

Nurse practitioners and physicians assistants may hold primary care jobs, working in support of doctors.