What are the Different Medications for Bipolar Disorder?
Medications for bipolar disorder—also known as manic depression—include mood stabilizers, antidepressants, antipsychotic drugs, and benzodiazepines. Some with bipolar disorder also take anticonvulsants. Bipolar disorder is often a chronic illness, which means that most people suffering from the condition must consistently take drugs throughout their lifetime. Drugs for bipolar disorder are powerful agents that must be managed carefully: skipping doses can increase the risk of manic episodes, but taking too much can easily result in a dangerous overdose.
Lithium, a mood stabilizer, is one of the most commonly prescribed medications for bipolar disorder. It's not entirely understood how lithium is able to curb manic episodes. One thought is that it helps control bipolar disorder by regulating the body's flow of sodium, which can affect mood and behavior. By suppressing manic episodes, lithium has been shown to reduce the chances of suicide. For some with bipolar disorder, lithium alone is sufficient to keep symptoms at bay.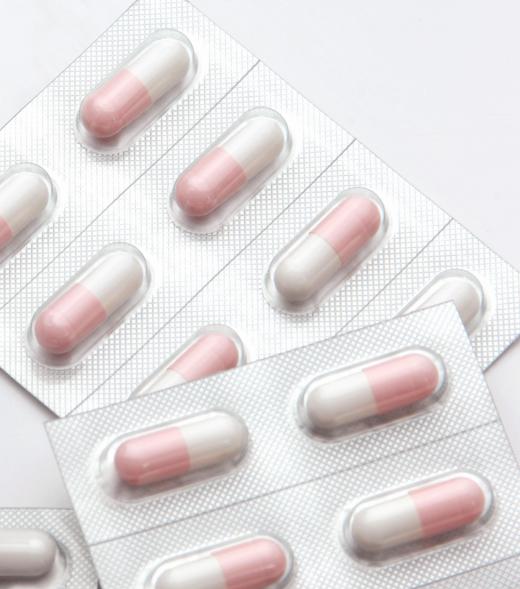 Antidepressants are commonly prescribed medications for bipolar disorder. They alleviate symptoms of the disorder by elevating one's mood and treating depression. Antidepressant medications, though effective in many cases, can cause some people with bipolar disorder to spin further into depression, which can increase the risk of suicide. As a result, antidepressants are perhaps prescribed more cautiously than other medications. The most common types of antidepressant medication prescribed for bipolar disorder include Monoamine oxidase inhibitors (MAOIs), selective serotonin reuptake inhibitors (SSRIs), and tricyclic antidepressants.
Benzodiazepines are fast-acting drugs which slow the brain's activity and help calm the effects of bipolar disorder. They are not usually meant to be taken for long periods of time, as they are considered highly addictive. Doctors mainly use them while waiting for other mood stabilizers to fully take effect. Most mood stabilizers, such as lithium, can take up to a couple of weeks to begin working. Benzodiazepines help fill that gap.
Like benzodiazepines, antipsychotic medications for bipolar disorder are often used to control symptoms until mood-stabilizing drugs kick in. Also like benzodiazepines, antipsychotic medications take effect more quickly that most mood stabilizers. More specifically, they're used to treat patients who suffer from hallucinations and other forms of delusional thinking.
Anticonvulsants have grown in popularity as effective medications for bipolar disorder as well. They act in much the same way as more conventional mood stabilizers. Initially, anticonvulsants—as their name would suggest—were used primarily to treat seizure patients. Over time, medical professionals observed that the drugs not only alleviated seizure symptoms, but seemed to elevate mood as well. Today, they're often prescribed in place of or alongside more traditional mood stabilizers.
AS FEATURED ON:
AS FEATURED ON:






By: takasu

Some people take medication to address bipolar disorder.

By: 18percentgrey

Antidepressants are commonly prescribed for bipolar disorder.

By: Phase4Photography

Some patients with bipolar disorder benefit from prescribed anticonvulsants.

By: WavebreakmediaMicro

Lithium may be used in conjunction with other medications to treat bipolar disorder.