What are the Different Kinds of Traditional Coffee Tables?
Traditional coffee tables come in many different shapes and sizes. The most common material used for traditional coffee tables is wood; oak in particular is very popular, but other woods may certainly be used as well. Iron or wicker are two other options for a more traditional look, and these tables may frequently feature glass tops in addition to wood tops. More modern materials include things such as steel or even heavy plastic, among others, and will not provide a traditional look to a room.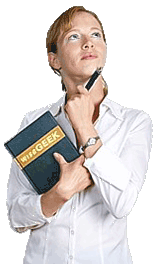 Some people also choose to use an ottoman that matches the rest of the furniture in the room as a type of coffee table. Depending on the decor, this can look traditional or modern. Many of these ottoman coffee tables have a removable top, so it can be used as an ottoman most of the time, and a coffee table if an extra surface is needed. Wooden coffee tables are by far the most common traditional coffee tables, however.
These traditional coffee tables may be created in a very simple table design, or in a more complex design featuring shelves and drawers. A magazine rack attached to a coffee table can be very convenient, for example, and drawers add extra storage to a room so items like board games or puzzles can be put away and kept out of sight. Wood or glass tops are both frequently used in wooden coffee tables, though glass tops often offer the option of customization, such as adding family photos or vintage maps under the glass.
Wrought iron is another common material used to create traditional coffee tables. These almost always feature glass tops, though they may also feature ceramic or slate tops for a more unique look. Iron coffee tables are often given a more basic design, and may feature shelves but almost never include extra drawers for storage. Wicker coffee tables are popular for country living rooms, and many people also use them on enclosed porches or sun rooms.
Sets including traditional coffee tables and matching end tables are often sold by retailers; furniture stores will occasionally even pair them with other furniture pieces such as couches or chairs. This an be a great and easy way to design a room with a traditional look. Instructions may also be found online for people who want to build their own traditional coffee tables, which is a fairly simple project for someone who enjoys woodworking or carpentry.