How Do I Choose the Best Storage Coffee Table Ottoman?
A storage coffee table ottoman is both functional and decorative. In order to choose the best one, you need to decide what you are looking for in both an ottoman and a coffee table since it will combine features of both. Other factors that you should consider are size, design, color, and price.
One of the first things to take into consideration when looking to purchase a storage coffee table ottoman is the style and design. Most storage ottomans are upholstered, and the two most common materials used are leather and microfiber. The patterns and colors of the fabrics vary greatly, offering a selection of solid colors and patterns and making it easy to find one that complements any furniture or decor.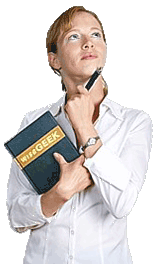 Another important aspect of the decision making process is storage. Consider your storage needs to determine how much storage you require and how you want the ottoman to provide that storage. Some models have the storage area inside of the ottoman, and it is accessed by lifting the top off of the table. Other styles have open sides with small storage cubbies that hold baskets or bins for storage.
Think about what will be stored inside of the storage coffee table ottoman and how often you will need access to it. For instance, easily accessible baskets or bins might be easy for children to remove their toys are stored in them. if you will be storing large items like blankets they might be better stored within the ottoman than in a basket.
Shape is another choice you will need to make when choosing a storage coffee table ottoman. The most common shapes for these tables are square and rectangular, but round models are also available. The size of the ottoman is also a consideration, as they come in a wide array of sizes, from small to extra-large. Choose a shape and size that will fit comfortably in front of your furniture and that will provide enough storage.
On some styles of storage coffee table ottoman, the lid can be turned over. When using the piece as an ottoman, the upholstered side faces up. Flipping the cushions over creates a hard, flat surface which is convenient when you need a table for holding drinks or food. It can also be used for children to do homework or play board games. Think about whether or not this is a feature you would use, and if so, look for a style that has this option.
Storage coffee table ottomans are sold in furniture stores, department stores, and some stores that sell home accent pieces. Prices vary depending upon the size, style, and materials used. Generally they are sold independently and not included in package sets with other furniture or tables.
AS FEATURED ON:
AS FEATURED ON:






Woman holding a book