How Do I Choose the Best Leather Coffee Table Ottoman?
A leather coffee table ottoman can enhance the decor of a room easily and without a major expense, though choosing the right one will require a bit of thought and research. You will need to measure the space in which you intend to place the leather coffee table ottoman to ensure you buy the correct size, and you will need to consider the overall decor of the room to ensure you choose a unit that will match or at least blend with the current decor. One of the biggest considerations, aside from cost, is the quality of the materials used to build the unit.
Leather comes in a variety of grades. Lower-grade leather will sometimes have blemishes or other imperfections, and it may not be quite as durable as higher-grade leather. High-grade leather is very attractive, free of defects and imperfections, and it will improve aesthetically as it ages. Higher-grade leather will cost more money than lower grade leather, so before going out to purchase a leather coffee table ottoman, be sure to consider your budget carefully. Lower-grade leather is not necessarily a bad choice, especially for someone on a tight budget, though it will be more important to carefully inspect the leather coffee table ottoman before purchasing if lower-grade leather is used.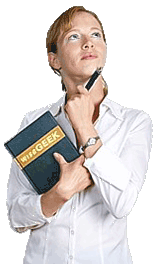 Think about how the leather coffee table ottoman is likely to be used on a daily basis. If, for example, the unit will be used to support coffee or other drinks, you may want to consider an ottoman that features a flat surface of some sort, such as a fold-out or slide-out tray. This will keep the drinks off the leather, thereby preventing potential damage. It will also allow for a more stable surface for the drinks, helping prevent accidental spilling. The base of the leather coffee table ottoman is usually made from wood, so be sure to find out what type of wood is used. The wood should be beautiful and durable, and if any features such as storage drawers or trays are included, make sure they are well constructed and attractive.
Leather can be treated to take on many different colors and shades, so be sure to consider the current decor in your home before purchasing. Darker leathers are great for lounge areas, while brighter leathers are great for common living spaces. Try to consider the current furniture in the room when choosing which shade of leather will work best for you.
AS FEATURED ON:
AS FEATURED ON:






Woman holding a book