What are the Different Financial Manager Jobs?
The main categories of financial manager jobs include controller, treasurer, credit or cash manager, risk manager, insurance manager, and banking manager. Most financial management jobs are in the banking and finance industry and require a bachelor's or master's degree in a business-related field such as accounting, statistics, economics or business management. While all of these financial jobs require strong math and business skills, the specific job duties vary depending on the position.
Controller is one of several financial manager jobs. Controllers are in charge of preparing financial reports and helping others to prepare financial reports. These reports include balance sheets, income analysis projections, and income statements. Controllers may work for public companies that have to report data and profits to the SEC. They may also oversee small or large businesses in the preparation of profit/loss and income statements.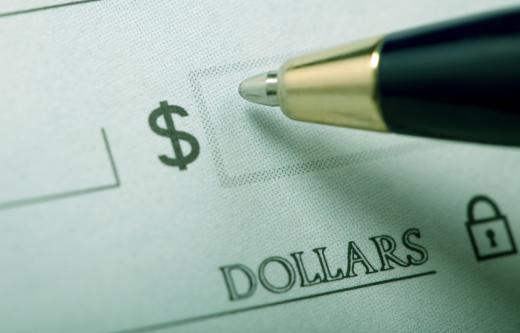 Treasurer is another classification within the field of financial manager jobs. Treasurers are responsible for handling money and work in large or small companies. They organize the creation of the budget and help companies allocate their money toward different business goals. Treasurers in some companies might be personally responsible for handing out cash or writing checks as needed.
Credit manager and cash manager are two other financial management jobs. Cash managers control cash disbursements and review receipts to account for distributed cash. Credit managers grant and review credit accounts or lines of credit to customers. This could mean evaluating a customer's credit risk, granting them a line of credit, and monitoring that line of credit for on-time payments.
Risk management is another important position considered to be a financial management job. Risk managers ensure that the risk of a financial transaction is in line with corporate or individual goals. Risk managers work for companies and private citizens. They can evaluate financial transactions, business deals, and investment portfolios to determine how risky the financial transactions are.
Insurance management is considered to be similar to risk management within the field of financial manager jobs. Insurance managers make sure a company or individual is properly insured. This job can include evaluating the level of assets versus the level of insurance. It can also include selecting an insurance company or policy.
Bank managers typically manage banks; it is one of the most diverse of the financial management jobs. Bank managers might work in local banks, credit unions, or in international banking. They have myriad responsibilities including supervising other employees, soliciting business, directing bank investments, complying with banking laws, and authorizing and approving loans and other business ventures.
AS FEATURED ON:
AS FEATURED ON:






By: Bojan Pavlukovic

Treasurers may dispense cash or write checks.

By: Nataliia

Preparing financial reports is part of a financial manager's duties.