What are the Different Fence Styles?
The variety of fence styles depends on the purpose the fence will serve. Some fences are purely decorative, while others are designed to maximize security, block sound, or accomplish more than one purpose. Perhaps the most recognizable of the fence styles available is the picket fence, though the most common security fencing is chain link fencing. Other fences, such as wrought iron, molded iron, brick, and even concrete fencing can achieve more than one goal, such as security and aesthetic appeal. Still other fencing is designed to be decorative and to afford the owner privacy.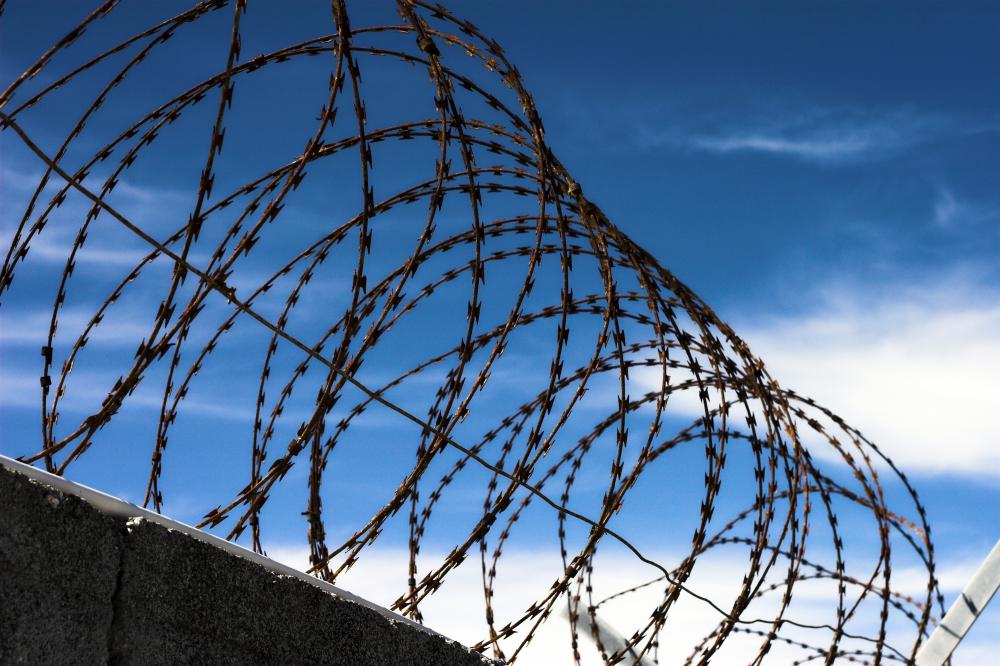 Privacy fencing is the most common of the fence styles built in residential areas. Such fencing is often quite tall to prevent onlookers from seeing over it, and many privacy fences are decorative or at least made from aesthetically pleasing materials. The slats of the fence are placed closely together to prevent gaps that can be seen through. Trellises are often placed at the top of privacy fences to enhance the visual appeal of the fence, though this is not necessary to accomplish the goal of privacy. Wood is a popular choice for privacy fencing materials, though other options, such as vinyl and even brick make adequate privacy fencing. Vinyl may be less expensive than wood, but brick will be significantly more expensive.
Security fences are meant to enclose an area and either keep something from getting out or keep something from getting in. Chain link fences are the most common of the fence styles to suit this purpose. Chain link fencing is made from galvanized steel — that is, steel coated with zinc or aluminum to prevent rusting and corrosion — and it is generally inexpensive and effective. It can be built into different heights and lengths, and it can be formed into enclosures or other shapes. For maximum security, especially at prisons, barbed wire or razor wire can easily be strung to the top of chain link fences.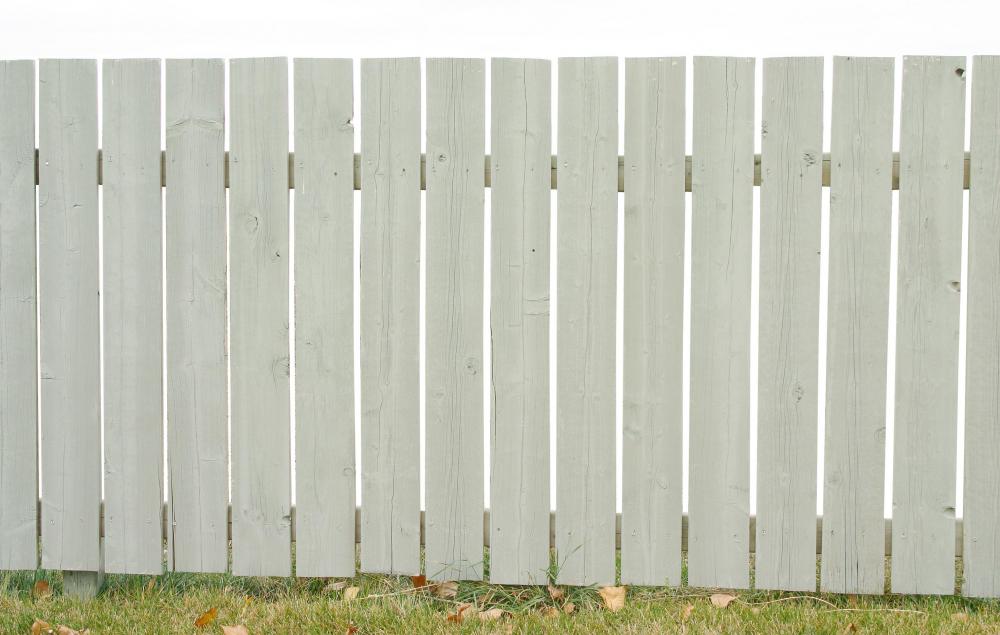 Ornamental and decorative fences are common in residential areas as well. Wrought iron is the most decorative variety of fence styles, though it is also the rarest and most expensive. Wrought iron is essentially iron that has been worked into designs by hand, which accounts for its high price tag. Molded iron is iron that is heated to liquid form and poured into molds. Such iron fences can mimic the look of wrought iron, but it is generally less decorative and significantly cheaper. Both can also be used as security fencing.
A house with a picket fence.

Chain link fencing featuring barbed wire is a popular choice for prisons.

Wrought iron fencing can be extremely decorative.

Wood is a popular choice for privacy fencing.