What are the Different Acetaminophen Overdose Symptoms?
General acetaminophen overdose symptoms can include queasiness, vomiting, and excessive sweating. For those who have severely overdosed on the drug, convulsions or a coma might also occur. Acetaminophen (APAP) is the generic name for Tylenol®, one of the most well-known and used over-the-counter medications in the world. The potent pain reliever and fever reducer is also found in several hundred over-the-counter and prescription products, including Vicodin®. The massive availability of the drug may make it difficult to avoid overdosing.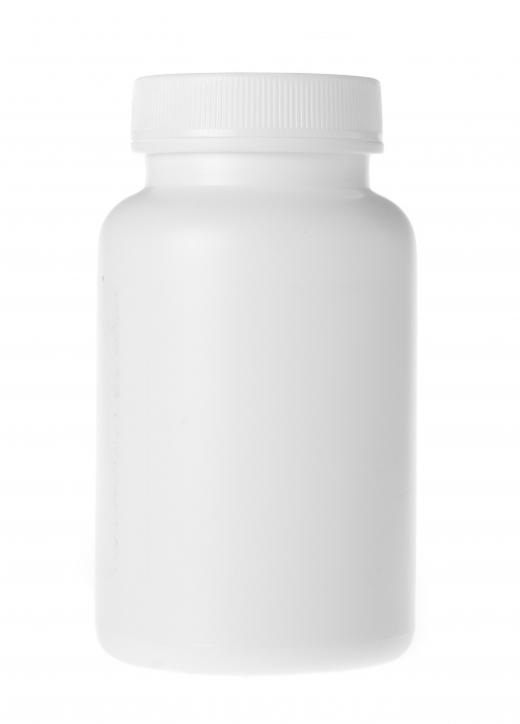 One of the biggest concerns with a Tylenol® overdose is that the drug could cause liver failure. In fact, acetaminophen is believed to be the most common drug-based cause of this condition due the way it is metabolized in the liver. Acetaminophen overdose symptoms of liver damage may be difficult to diagnose but can include loss of appetite, confusion, and yellowing of the skin and eyes. Abdominal pain localized to the upper right area and dark urine may also occur.
A drug overdose of acetaminophen can occur when individuals take one massive dose, either by accident or when attempting suicide. Overdose might also occur gradually in individuals who constantly overdose on the medication. To avoid acetaminophen overdose symptoms, users who rely on the drug for pain management need to understand the maximum daily dose that is generally considered safe. For adults, this dose is 4,000 milligrams grams per day for users with chronic diseases; however, a dose of no greater than 3,000 milligrams per day is endorsed. With heavy alcoholic drinkers, the recommended daily dose is further reduced to 2,000 milligrams.
If users rely on different versions, strengths, and forms of acetaminophen, it may be even easier to overdose without realizing it. Regular-strength Tylenol®, for instance, contains 325 milligrams of acetaminophen. The extra-strength version, however, contains 500 milligrams.
With an acetaminophen overdose, symptoms may not appear immediately. In some cases, symptoms may not present until 12 hours after the overdose has been taken. If acetaminophen overdose symptoms are suspected or confirmed, home treatment should never be attempted. In large enough doses, an acetaminophen overdose can be fatal. Therefore, emergency medical attention should be sought. Besides calling 911, concerned individuals can contact the National Poison Control Center in the U.S. at 1-800-222-1222 for expert overdose advice.
Despite these acetaminophen overdose symptoms, the product is still considered safe for most individuals as long as the drug is not abused. To avoid suffering from acetaminophen toxicity, users can speak with their doctors about the correct dosage and carefully read the dosage information contained on the package. Users taking several different types of Tylenol® may also want to consider relying on only one product. For instance, those who regularly use the original formula as well as formulas designed just for arthritis or allergies may struggle to keep up with how much of the drug they are exposed to daily.
When using additional medications, read the labels to see if acetaminophen is an ingredient in order to avoid acetaminophen overdose symptoms. On over-the-counter drugs, this information is usually listed under active ingredients on the label. For prescription medications, the ingredient may sometimes be labeled under its abbreviation, APAP.


By: Karramba Production

Acetaminophen.

By: chee siong teh

A bottle of acetaminophen.