What Are the Best Tips for Starting an eBay® Business?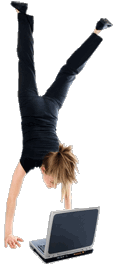 Starting an eBay® business can be a rewarding experience regardless of whether it is a full- or part-time enterprise. To be successful, it is important that sellers understand their market well enough to choose keywords for their listing that will likely attract buyers. It is also important to price the items so a reasonable profit can be realized. Another important factor is to do everything possible to establish a high seller rating and to make sure that rating is maintained.
When an item is placed on eBay®, buyers typically find these items by using search terms. Sellers should ideally make sure relevant search terms are listed in both the item title as well as the item description. For those who are unsure what search terms to use, it may be a good idea to look at similar listings to see what terms are relevant. Ideally, listing titles should be short and concise and should indicate whether the item is new or used.
When starting an eBay® business, many sellers make the mistake of undercharging for their items. Every possible expense should be considered when determining pricing. This should include not only the cost of the item being sold, but also listing fees, shipping supplies and the time it takes to format the listing.
The feedback system that eBay® has in place is designed so buyers can purchase items without the fear of receiving poor quality merchandise, or no merchandise at all. After making a purchase, buyers are allowed to leave comments about the overall transaction, and these comments are available for viewing by anyone searching the eBay® database. For this reason, when starting an eBay® business, it often takes new sellers some time to establish a reputation. During those initial weeks or months, when little or no feedback is available, it may be necessary to sell below market value or to offer money back guarantees to attract buyers.
Some of the best ways to ensure customer satisfaction include detailed item descriptions and prompt shipping. The item description should honestly reflect the condition of the item being sold and should include all the relevant details, such as sizing, color, model numbers and age. Ideally, item descriptions should also contain clear photographs of the item from several different angles. Items should be carefully boxed and wrapped, and any unforeseen shipping delays should be immediately conveyed to the buyer. When starting an eBay® business, it is a good idea to explore different methods of shipping to be able to offer customers the best possible shipping rates.


Woman doing a handstand with a computer