What Are the Best Tips for Preventing Smudged Mascara?
Smudged mascara may ruin an otherwise perfect makeup application, so preventing it is very important. One way of doing this is to start with a clean surface before applying cosmetics. Using the right type of mascara will also reduce smudging, and this largely involves trial and error. Certain cosmetic tools help reduce the likelihood of clumps, thereby preventing smears. The method used to apply this makeup can also determine whether mascara is likely to smudge.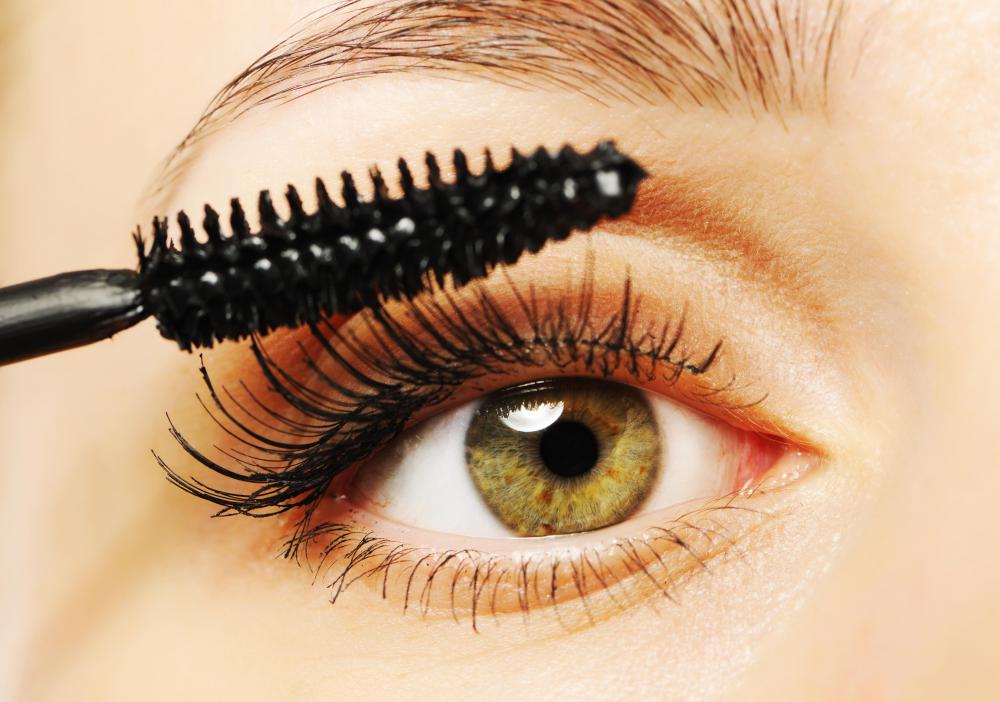 Using a makeup remover pad on the lashes and surface of the eyelid can help remove any leftover cosmetics. It could also get rid of any oils that might prevent mascara from adhering properly. Smudged mascara sometimes occurs whenever the makeup does not stick to the lashes as it should, so starting with a fresh palette may reduce the likelihood of this happening.
A good smudge proof mascara to try is one that is also waterproof. This is because smudged mascara sometimes happens when the face gets wet or while sweating. Reading the tube or packaging can help determine if the brand is a waterproof one. Products that are either runny or extremely thick and clumpy should be avoided. Thin mascara might smear, but clumpy products sometimes cause the lashes to stick together, and smudges may appear.
What works well for one person may not be effective for another, so it might be necessary to try several brands before making a decision. It can be a good idea to keep track of the brands tried and the advantages and disadvantages of each one. Buying very small tubes of mascara during this time could ensure a great deal of product is not wasted if the product is ineffective.
An eyelash curler is a clamp-like device used to lift the eyelashes upward, thereby making them appear longer. This can help reduce the likelihood of smudged mascara because the makeup is less likely to come in contact with the eyelid when being applied. After applying mascara, the lashes can be combed with an eyelash comb to reduce clumping, and reducing clumps helps prevent smudged mascara.
Before applying mascara, it can be a good idea to scrape any excess product off the brush first. This is because adding too much makeup at one time often leads to smudges. It is important to let the eyelashes dry completely between coats, because mascara is more likely to smear when wet than when it is dry.
A woman wearing mascara.

A woman applying mascara to her eyelashes.

Failing to wear waterproof mascara when it rains – or when sweating or crying – can cause the makeup to run and smudge.