What are the Best Tips for Painting Kitchen Cabinets?
Painting kitchen cabinets can be a great way to give a kitchen a new look. Over the course of a weekend, old cabinets can be fully restored and most people can complete the project without any outside help, as long as they have some patience and a systematic approach. In addition, painting kitchen cabinets is much less expensive than purchasing brand new cabinets. There are a few tips that will make painting kitchen cabinets quite easy.
It is important to purchase the correct paint. A few coats of primer should be applied first, such as an enamel undercoating. For the main paint, generally, alkyd paint with a slow drying time is better than latex paint. If necessary, a paint additive can be used to create an even longer drying time — at least 24 hours is suggested. Before painting kitchen cabinets, the paint should be strained through a filter and thinned by about 10 percent.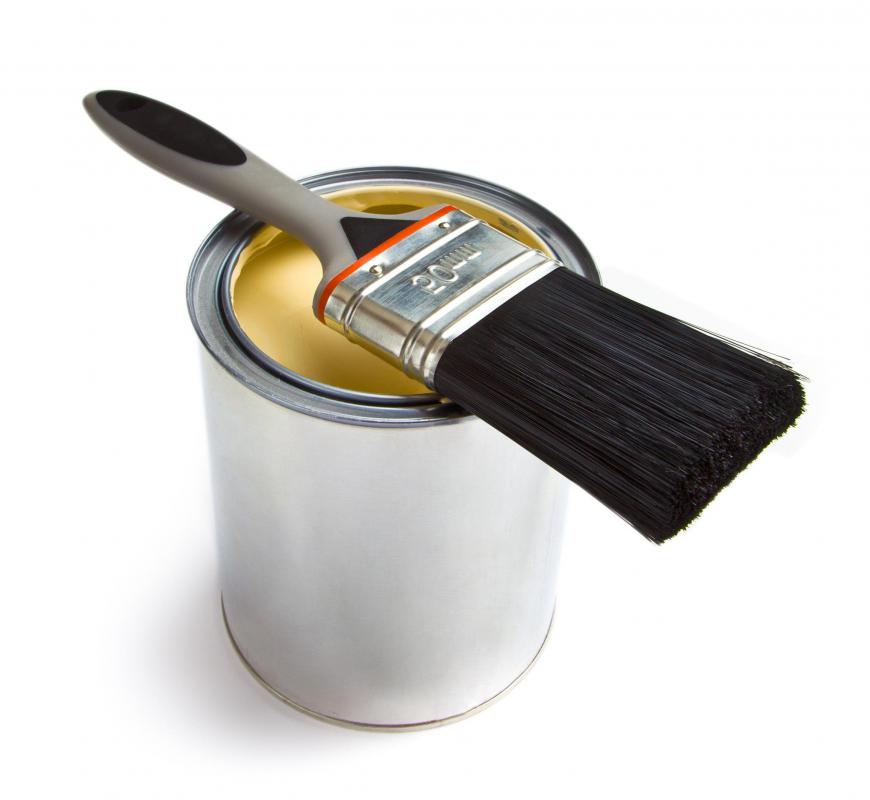 It is easiest if the cabinets are dismantled first. Remove all the hinges by unscrewing them and also unscrew and remove any knobs or other hardware on the face of the cabinet. Next, sand the cabinet doors thoroughly with a fine-grain sand paper.
Now, it is time to begin painting. Start with the least accessible points of the cabinets and work outwards. For example, paint the inside edges first, and then paint the outer surfaces. A natural-bristled paint brush should be used, as well. The better the brush, the better the paint will look on the cabinets.
It is also a good idea to paint all surfaces horizontally. There are two ways this can be accomplished for cabinet doors. The first way involves painting one side, waiting a day, flipping the cabinet door over, then painting the other side. The other way involves less waiting. Hammer four nails lightly into each corner of the back side of the cabinet door, then paint the nailed side first, set the nailed side facedown but do not allow the paint to touch the ground since it is suspended by the nails, and then, paint the other side immediately.
It is best to apply several thin coats of paint rather than one or two thick coats. Plus, the paint will look best if the first coat is applied against the grain of the wood. The rest of the light coats should be applied with the grain. Only the tip of the brush should be used when painting kitchen cabinets with the grain. It is important that all the cabinet doors have consistent strokes to their faces.
The knobs, pulls, hinges, and other hardware can either be replaced with new hardware or it can be cleaned. Soaking the hardwood in paint stripper will remove excess paint from previous paintings. Then, the hardware should be rinsed with mineral spirits. Lastly, buffing the surfaces with steel wool will give most metal hardware a brand new look.