How do I Choose the Best Contemporary Kitchen Cabinet?
Choosing the best contemporary kitchen cabinet design for your kitchen isn't difficult. There are many modern, clean-lined styles of kitchen cabinets to choose from today. You're not limited to wood cabinets either. Stainless steel, glass and painted enamel are contemporary kitchen cabinet alternatives to wood.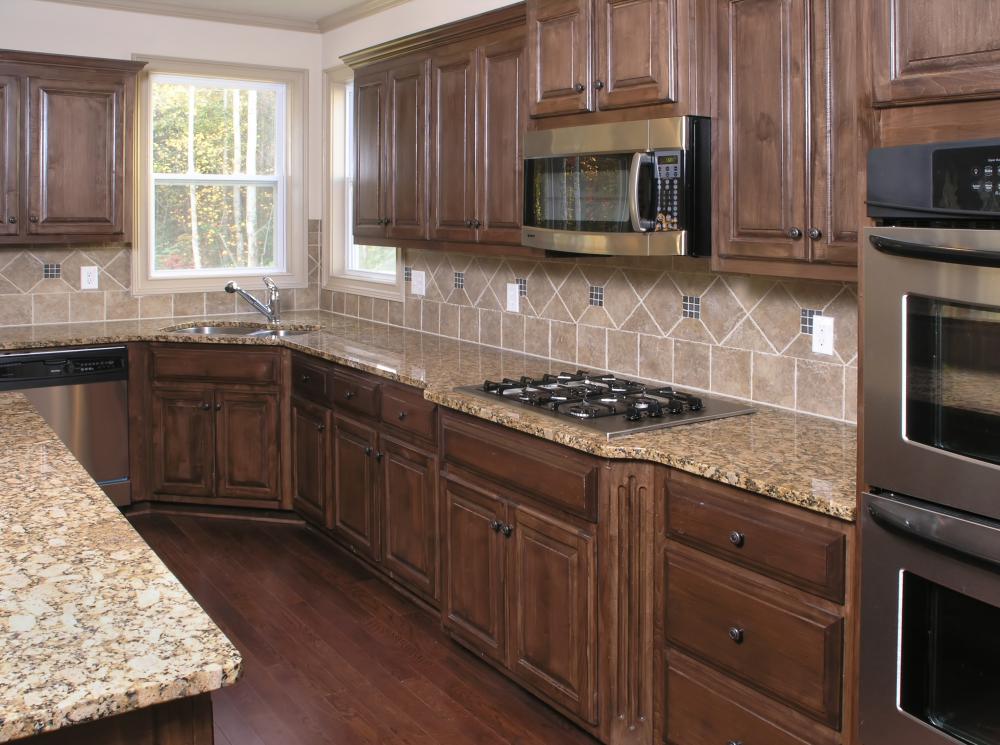 Enamel paints can give a contemporary look to wood or metal kitchen cabinets. You can paint them yourself or hire a contractor to do the job. Enamel can be brushed or sprayed onto cabinets in almost any color you can dream up; this contemporary kitchen cabinet solution is a good way to make your kitchen unique. Contemporary decor, with its sparse design and clean lines, may be brightened up by the use of one accent color, so one of your favorite colors could be the perfect choice to use for your kitchen cabinets.
Glass cabinets can give an instant contemporary kitchen cabinet look to other types of cabinets. Even a few glass cabinets can add an airy, modern look to a kitchen. If you don't want to display items such as dishware or canister jars prominently, you can use frosted rather than transparent glass cabinet doors.
Stainless steel kitchen cabinets are ideal for a cool, contemporary industrial look. They work well in lofts or anywhere with a focus on metal and sleek interiors. If the tinny sound some metal cabinet doors make during opening and closing bothers you, look for metallic cabinets with wood lining on each door. If you choose stainless steel cabinets to coordinate with a refrigerator and countertops in the same material, consider painting your kitchen walls a light orange or a color with a little bit warmth to it. It's a good idea to get a selection of different paint color swatches to find which colors you find appealing against the cool gray of stainless steel.
If you choose wood cabinets and want a contemporary style, stay away from framed cabinets with molding. Contemporary kitchen cabinet styles usually have smooth fronts and clean, frameless looks. Wood ribbing or slat-style cabinets may look contemporary as long as that's the only embellishment on the doors other than a simple modern silver-toned handle. You can always look in home decor magazines or even attend an interior design show to find the latest looks in contemporary wood and other kitchen cabinet designs.