What Are the Best Tips for Making Unique Cupcakes?
For over 200 years, cupcakes have been a dessert enjoyed by many. Over the years their popularity has increased, and elaborate, beautiful, and sometimes eccentric decorated cupcakes in a variety of flavors are now available. There are several different ways to make unique cupcakes. One way is to use non-traditional flavors for the cake or the icing. Another is to use pans with special molds to make cupcakes that have fancy shapes or to decorate the cupcakes in unusual ways.
One tip for making unique cupcakes is to use uncommon flavors for the batter instead of the traditional vanilla or chocolate. This is not to say that vanilla or chocolate cupcakes can't be unique or different, but a non-traditional flavor will make cupcakes that are different than ordinary cupcakes. Red velvet, lemon, raspberry, and caramel are a few ideas for different sweet tasting cakes. Moreover, cupcakes don't have to have be sweet. They can also have a savory flavor, such as bacon, coffee, or sweet potato. Sometimes, the combination of similar flavors, like raspberry and peach, can make a tasty cupcake as can contrasting flavors, like coffee and peanut butter.
Unique cupcakes can also be made in cupcake tins in the shape of castles, flowers, hearts, or stars. Ice cream cone cupcakes can be made by filling ice cream cones with cake batter and baking them. When done, they can be frosted and dipped in sprinkles for cupcakes that look like ice cream cones. Cupcake lollipops and mini cupcakes are other ideas for unique cupcakes.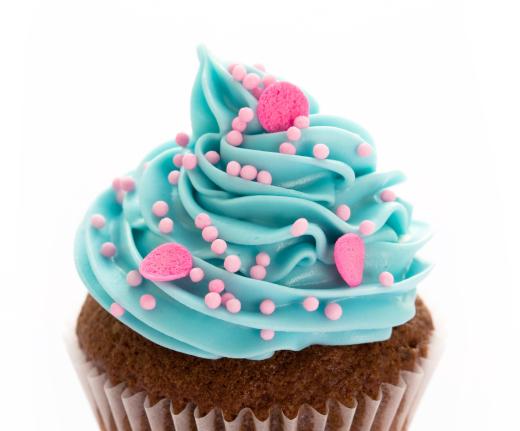 One of the easiest ways to make unique cupcakes is to decorate them. Decorations can be simple or elaborate. Specialty tools for decorating and icing cupcakes are available where baking goods are sold and can help even a novice baker to make unique cupcakes that are visually appealing and tasty. Fun colors and embellishments, like shaped chocolate pieces or edible glitter, can also be used to decorate cupcakes. Common food novelties, like chocolate covered pretzels, candy, popcorn or marshmallows, are just a few of the many other easy decorating accessories that are available.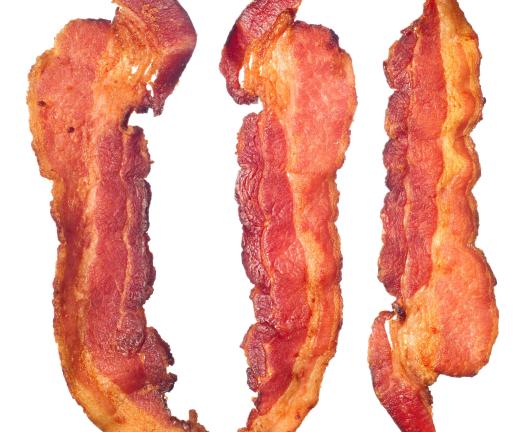 Cake decorating classes are perfect for anyone who might be interested in learning how to decorate cakes like a professional. The content of these classes varies from one location to another, but many locations offer classes for all different skill levels. Craft stores and cooking schools are good places to look for such classes.
AS FEATURED ON:
AS FEATURED ON:






A cupcake decorated with marzipan roses.

By: Ruth Black

A frosted cupcake.

By: Kelpfish

Adding savory flavors, like bacon, can make a cupcake unique.

By: Crisferra

Using an unusually shaped cupcake mold is an easy way to make a unique cupcake of any flavor.