What are the Best Tips for Installing a Wooden Fence?
Fences can take a few days to weeks to install properly, but of the available fencing materials, a wooden fence is perhaps the most forgiving upon install. Wood can be cut to length on-site, shimmed if necessary, and shaped to fit a particular application. When installing a wooden fence, it is important to remember that posts need to be set properly, and all wood must be treated to prevent warping, rotting, and bug infestations. Choose the type of wood for the fence carefully, and spend a significant amount of time ensuring the posts are set properly before continuing with the installation.
Wooden fence posts need to be sunk into concrete for stability and strength. The strength of that concrete footing will depend on a few different factors: first and foremost, the concrete must be poured to an adequate depth. The hole dug to accommodate the concrete and the post should be deep enough that it reaches below the frost line. If the concrete is not poured beneath the frost line, it is likely to heave upward during a frost, risking damage to the concrete itself as well as the fence. The concrete should also be poured so it forms a bubble shape at the top; this will prevent water from pooling on the top of the concrete, which can lead to cracks.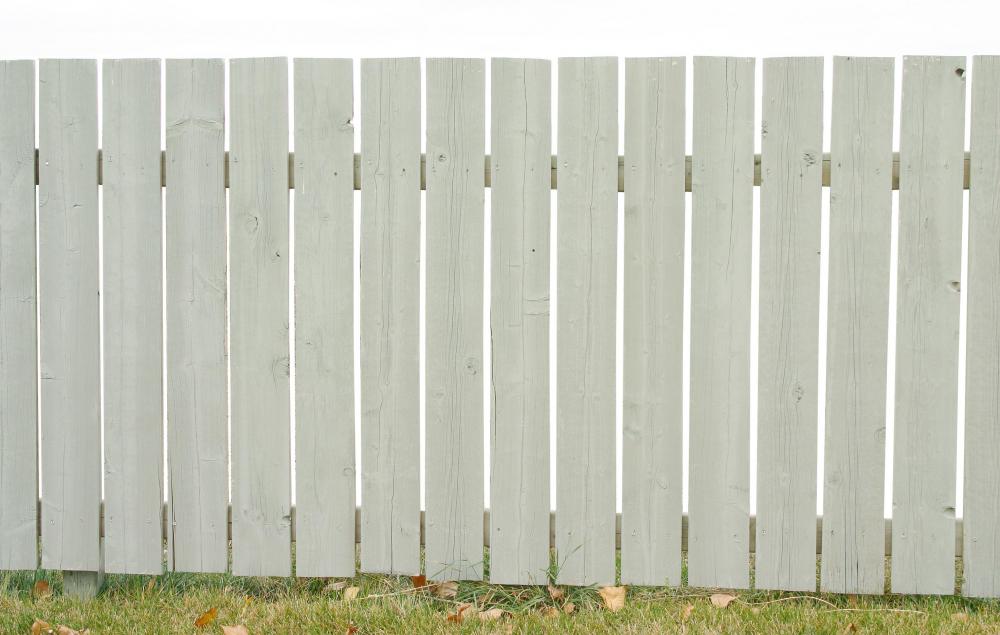 Choosing the right type of wooden fence for a particular application is an important step that should be taken long before installation begins. Different wooden fence designs accomplish different goals; a picket fence, for example, is effective at keeping animals out of the yard and providing a pleasing aesthetic, but it is not as effective at providing privacy. A privacy fence would be a better choice, since these fences are taller and the pickets are set closer together to eliminate gaps through which people can see. Choosing the best woods for each fence is also important; while cheap pine may be fine for a garden fence, cedar is a better choice for a privacy fence or picket fence because it is naturally resistant to moisture, mold, and bug infestation.
Just as important as the choice of wood is the choice of hardware. Remember that all brackets, screws, and other securing devices will also be exposed to the elements constantly, meaning they will tend to break down or rot just like wood will. Choose hardware made from stainless steel or other metals that are resistant to corrosion. This will help prevent the fence from breaking down prematurely.
Traditional picket fences should be laid out with the aid of a plumb line.

By: ollirg

A wooden garden fence doesn't need to be strong but may need added height if deer are a problem.

By: Johanna Goodyear

Fences can take anywhere from a few days to a few weeks to install.