What Are the Best Tips for Indian Cooking?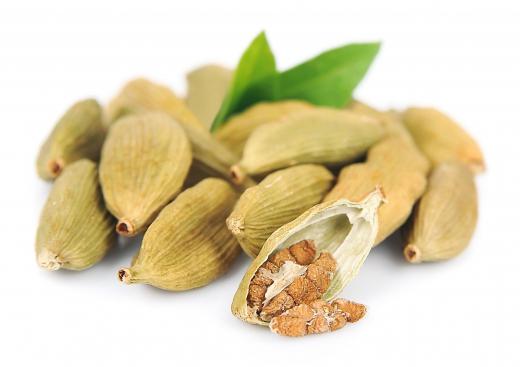 Indian cooking can seem daunting to the beginner, but with a few tips it can quickly become a fun and exciting culinary experience. Learning about traditional ingredients, using the right kitchen equipment, and organizing the preparation process can help take some of the work out of Indian cooking. It may also help to learn how Indian meals are put together, in order to make dishes that complement one another.
One of the most exciting things about Indian cooking is the variety of ingredients used. Though traditional Western staples such as chicken, lamb, potatoes, spinach, and chickpeas are often included, Indian cooking also makes use of unusual ingredients, such as ghee, garam masala, cardamom, and homemade cheese. To learn about these ingredients and find great tips for using them correctly, consider visiting an Indian grocery store. These are common in large cities, and can be a great source in inspiration for a new Indian chef.
The equipment used in Indian cooking can make a great deal of difference in terms of how the dish turns out. One of the most important pieces of equipment is a large, deep wok or pan that can hold a lot of ingredients. Using the right pan will ensure that all ingredients are cooked to the same consistency and give individual components room to breathe in the pan. To ensure evenly chopped vegetables, invest in a good knife and cutting board, or a mandoline. A simple coffee grinder can be a helpful in Indian cooking; as it can be used to make pastes and spice blends.
Many Indian recipes have a lot of steps and require ingredients to be added at specific times in the cooking process. It may help to read a recipe all the way through before beginning, to get an idea of how best to proceed. Since Indian dishes often feature a lot of different ingredients, it may be helpful to prepare all components before beginning to cook. Doing all the preparatory work first means that ingredients can be on standby throughout the whole process, ready to add at just the right moment.
One of the most fascinating aspects of Indian cooking is the way meals are put together. Indian meals are based on theories of digestion, and each meal is crafted to contain a specific blend of tastes and nutrients. Reading about the digestive theories of Indian cuisine can help a chef put together a proper Indian meal that caters to the body's needs in a traditional manner. There are many websites and Indian cookbooks that include suggestions for a well-balanced meal, which may be very helpful if planning a full dinner or feast.


By: margo555

Cardamom is commonly used as a spice in Indian cooking.

By: Connfetti

Pan masala may be served after a meal in India to help freshen breath and aid in digestion.

By: lidante

Many Indian curry dishes feature yogurt and fresh herbs and vegetables.

By: HLPhoto

Biryani is an easy-to-make and extremely popular Indian dish typically made up of rice, vegetables and a type of meat.