What Are the Best Tips for Combination Skin Care?
Combination skin care can be tricky because of the dual nature of combination skin. A person with combination skin faces the greasiness and acne associated with oily skin as well as the dehydration and flaking associated with sensitive or dry skin. Since these are two very different skin types with very different needs, combination skin care is really a mixture of caring for oily and dry skin. Instead of choosing one product for the entire face, the best tip for combination skin care is to select a specific routine to treat oily areas and a different routine to treat dry areas.
Most people with combination skin find that their t-zone suffers most from oiliness. The t-zone area includes the forehead, down the nose, and the chin. Oil glands in these areas are overactive and leave the skin excessively greasy, which can lead to unwanted shine, clogged pores, and acne. In contrast, the remainder of the face may feel dry and tight because it is dehydrated. These areas require moisturizing that may be too intense for the oily t-zone.
Since oiliness and dryness are exact opposite skin care problems, it cannot be expected that one product in a combination skin care routine will be suitable for use on the entire face. The only exception is cleansing, because it is difficult to use two cleansers on only select portions of the face. Consequently, the chosen cleanser should be exceptionally gentle and non-irritating. Harsh foaming cleansers may help limit oiliness, but will further dehydrate dry patches, and rich cream cleansers that help moisturize dry areas will contribute to excess greasiness. Finding a mild formula that is not too harsh and not too heavy is the best bet for combination skin care.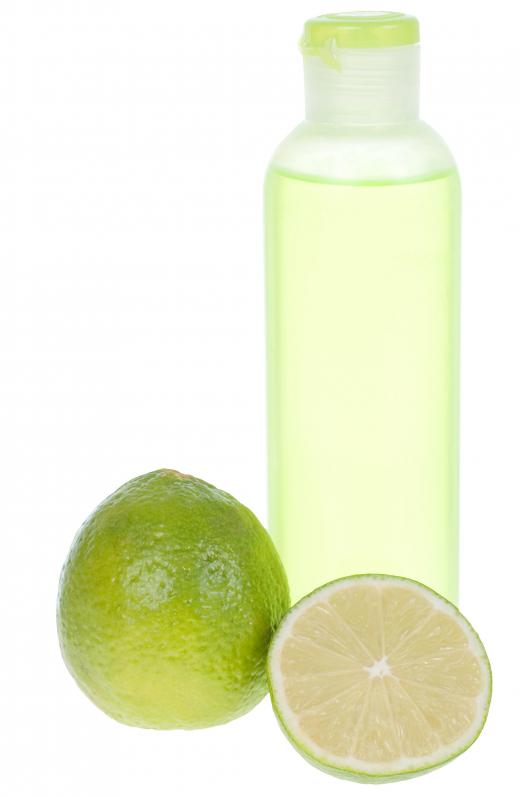 After cleansing, it is easier to assign specific products to each area to meet the needs of combination skin. A gentle toner that does not contain alcohol or other irritants can be dabbed over the t-zone to cut back on shine, but should not be applied to the drier areas of skin. If blemishes are an issue in the oily areas, medicated wipes or pads are an easy way to apply acne treatments only where it is needed.
Once the oily areas are treated, the dry patches must be attended to. It may be possible to apply a light, oil-free lotion all over the face, but in some people this practice might significantly add to oiliness in one area and not moisturize the dry skin enough in another area. Another option is to skip moisturizing the t-zone altogether. It is important, however, to apply a richly moisturizing formula to the drier areas to prevent dullness and flaking.
AS FEATURED ON:
AS FEATURED ON:






By: picsfive

Skin care products should be tailored to a person's specific skin type.

By: mordeccy

People with combination skin may benefit from using a toner on their T-zone.

By: Mikhail Malyugin

Foaming cleansers may cause dryness.