What are the Best Tips for Cabinet Refacing?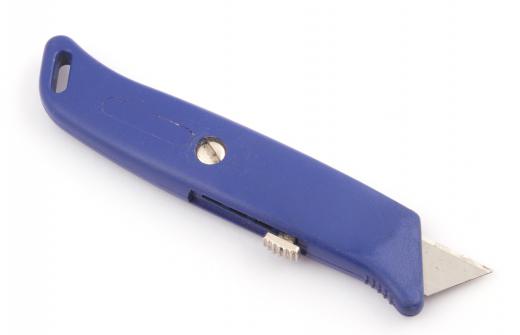 Kitchen and bathroom cabinets often make up a substantial part of your home décor, yet replacing these items every time you want a new look would be very expensive. Luckily, there are a number of cabinet refacing options you can use to update your style without breaking your budget. In most cases, cabinet refacing will cost 60 to 70 percent less than entirely replacing your kitchen cabinets or bathroom cabinets.
Accurate measurements are a vital part of any cabinet refacing project. For best results, measure everything at least twice. Keep track of your measurements by drawing a diagram of your cabinets, labeling each with a letter or number that corresponds to the correct measurement. When measuring for molding, remember you'll need a 10 percent overage because you'll lose a portion of the piece when you cut the miters to have it installed.
When refacing your cabinets, self-adhesive veneer is one option to consider. This material is fairly easy to install yourself, although it's important to take the time to sand your cabinets first to remove the oil, dirt, and grease that will keep the adhesive from sticking correctly. After sanding, cut each piece of veneer a bit longer than the dimensions of your cabinet. Peel the adhesive back in small sections, then trim the excess with a sharp utility knife.
If you don't want to use self-adhesive veneer for your cabinet refacing project, you can try painting the cabinets. Even if you're on a tight budget, however, it's best not to skimp on the quality of the paint you purchase for use in this high traffic area of your home. Solid black or white cabinets are easy to paint, but you can also try experimenting with various faux finishing techniques if you'd like a more creative look for your kitchen cabinets or bathroom cabinets. Don't forget to use a primer, since this will give the paint a better surface to adhere to. After the applying the primer, use two thin coats of paint for maximum durability.
Hardware can also be used to add a new look to your cabinets. Replace outdated hinges, knobs, and drawer pulls with stylish new ones. Any home improvement store will have a large selection of hardware for you to choose from, including both contemporary and traditional designs. Splurging on a few highly decorative pieces, such as knobs with a carved floral design, will make even the plainest cabinets seem like something special.


By: J and S Photography

Self-adhesive veneer can be trimmed with a utility knife.

By: ChmpagnDave

Good quality finish should be applied to kitchen cabinets and handles to avoid peeling.