What are the Best Tips for do-It-Yourself Cabinet Refacing?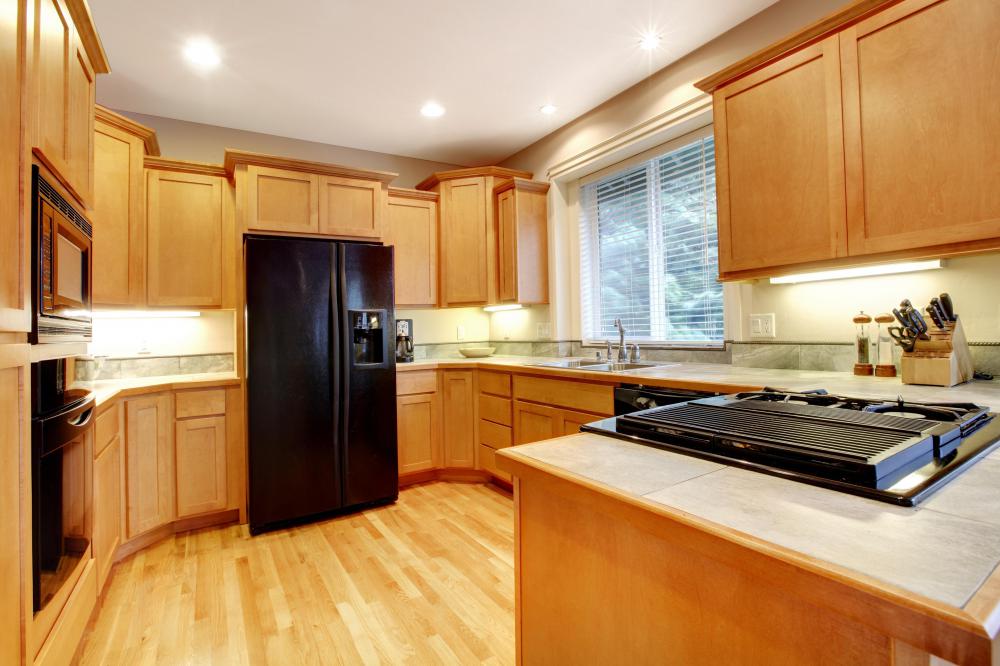 The best tips for do-it-yourself cabinet refacing include deciding on the best finish for your cupboard doors as well as giving the handles a lot of thought. The handle hardware on bathroom or kitchen cabinets tends to really stand out from the doors in both finish and style. Refinishing the handles and doors exactly the same is not usually a good idea. In do-it-yourself cabinet refacing, it's important to coordinate the finishes by taking time to choose the best contrasting options.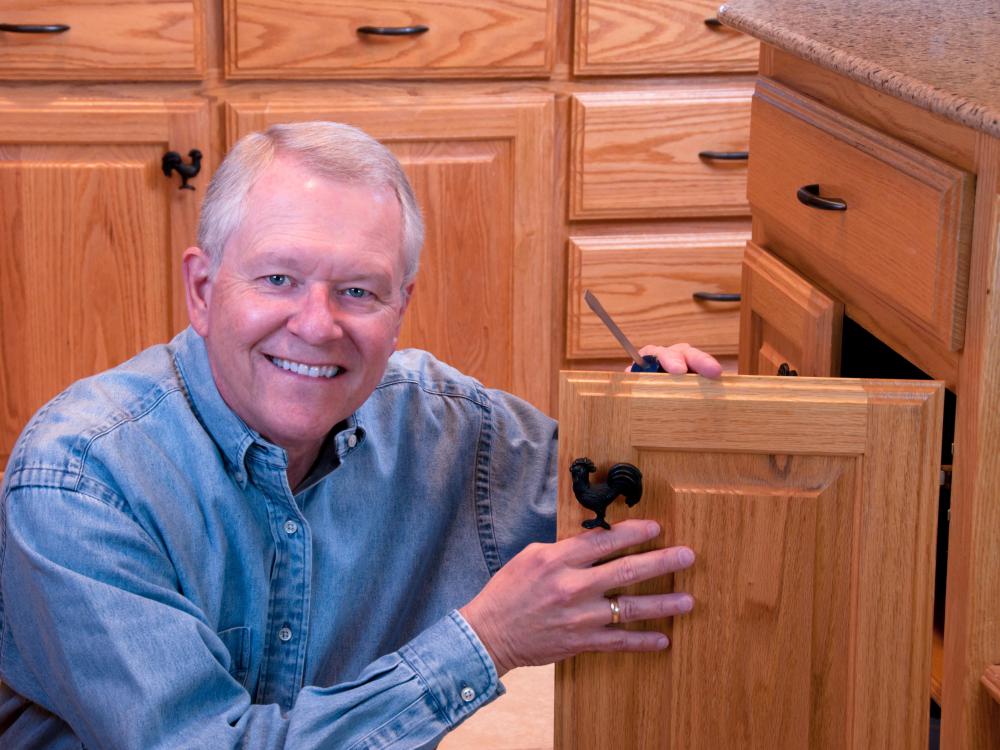 For example, if the reface is to include a rustic wood stain on the cabinets, sample cards of different possible finishes for the handles can help you pick a suitable coordinating color that won't be too formal looking. Rather than using shiny metallic spray paint to refinish your bathroom or kitchen cupboard hardware, an antique, rugged-looking finish may be best. Alternatively, if you're restyling your cupboards for a more elegant appearance, the hardware finish should look sophisticated. Polished or brushed metal handles can give cabinets the look of understated elegance that will help show off the finish on your refaced cupboard doors.
When repainting or restaining cabinet hardware, a good tip to keep in mind is to consider all color options. Metallic and neutral colors don't necessarily have to be used on cabinet doors. Depending on the door color and overall style of a kitchen or bathroom, accent colors such as red or blue may offer a surprising appeal to such unique handle hardware. The decision to use unique colors during your do-it-yourself cabinet refacing shouldn't be made lightly, but if the choice ends up looking unattractive, the hardware can simply be refinished for a second time.
Whatever type of colors you decide on, good quality finish should be used on both the cabinets and handles to avoid chipping or peeling. Sanding off the old finishes and applying coats of the new finish plus sealer can offer the most protection during your do-it-yourself cabinet refacing project. Good quality products are also likely to produce better looking cabinets as well as more damage-resistant ones. Kitchen and bathroom cabinets tend to get daily use and require proper finishing to help keep them from becoming overly scratched and marked.
A good cabinet refacing tip to remember when you opt for a do-it-yourself approach is to take the time to research your options and pick the materials you really love. It's your living space and you're likely to be using the cabinets daily. While you can always do the refacing again if you don't like the first outcome, remember that it's your decision to make on what you want, not your friends' or relatives'. Chances are, if you let yourself get talked into the new refacing look for your cabinets instead of feeling passionate about your choice, you may end up soon regretting your decision.
By: Iriana Shiyan

Cabinet refacing is commonly considered during a kitchen remodel.

By: ChmpagnDave

Good quality finish should be applied to kitchen cabinets and handles to avoid peeling.