What Are the Best Tips for Applying Bridal Eye Makeup?
The eye makeup of a bride on her wedding day should look natural and flattering to the bride's eye shape. The best products for bridal eye makeup will be light in color and formulated to last through the event. Bridal makeup also needs to look good in a variety of lighting scenarios, including under the flash of cameras. The steps to the best bridal eye makeup include applying a primer, selecting the appropriate complementary shades, and enhancing the look with eyeliner and false eyelashes.
A bridal eye makeup look begins with an eyeshadow primer. The primer should closely match the bride's skin tone. Primer is applied across the lid, up into the crease, and up to the brow bone. Using a primer extends the staying power of the eyeshadow and prevents unsightly creasing.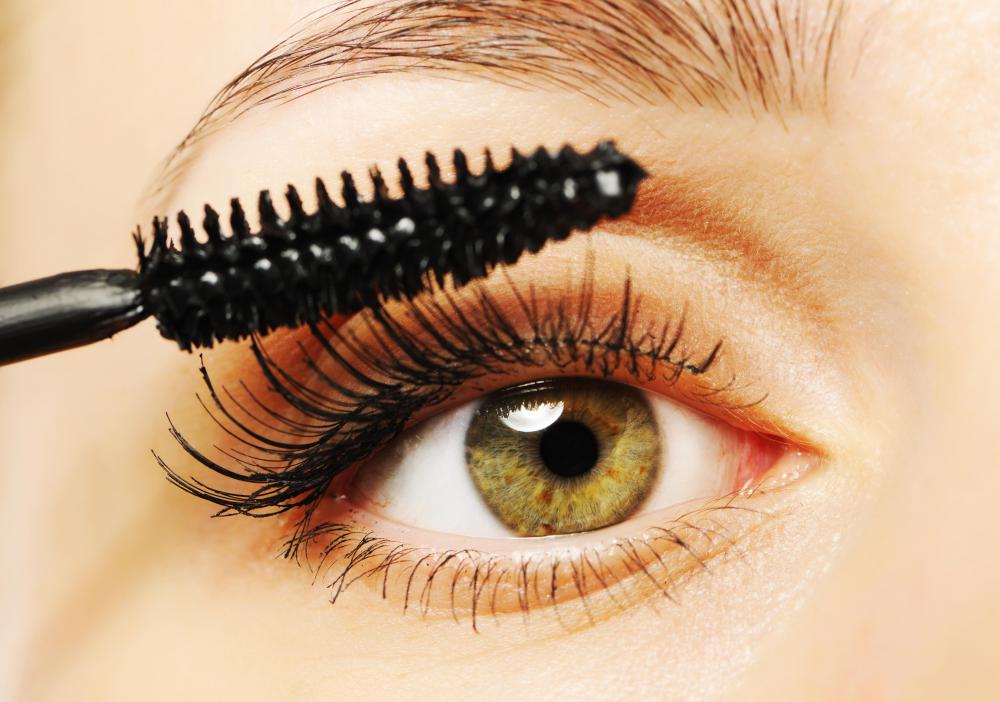 Three eyeshadow shades create the best bridal eye makeup looks. A light shade with a slight shimmer is applied across the lids and into the inner corners of the eyes. Definition is added by sweeping a medium matte shadow into the outer corner of the lid and up into the crease. The socket of the crease can be further defined using a darker matte shadow, which can also be smudged along the lash line.
The colors used depend on the bride's preferences and skin tones. Trios of purples, browns, or blues will flatter most eye colors. It is important that only the lightest shade has shimmer, while the others are matte. Shimmer doesn't translate well in flash photographs.
A thin line of waterproof liquid or cream black eyeliner is used on the upper lid. This will enhance the eyes and hide the strip for the false eyelashes. Two coats of mascara on the natural lashes help them blend in better with the false lashes.
False lashes are optional but will make eyes appear wider and more alert. The lashes adhere with a glue that dries clear. Lashes used may be full strips of lashes or individual lashes that are just glued into the corners of the eyes for a doe-eyed look.
Lining the bottom waterline with a white or flesh-toned waterproof eyeliner makes eyes brighter. A waterproof black, purple, or dark-brown liner can be used to define the lower lash line. The darkest eyeshadow color can be smudged over that liner to help it set and create a subtle smokey effect. Mascara can then be applied to the lower lashes.
Application of bridal eye makeup can vary depending on the shape of the bride's eyes. Deep set eyes can skip the dark color in the crease, but keep it near the lash line. Hooded eyes can use the lightest shade along the inner lash line and under the brown bone. The medium and darker shades should share the lid and extend up through the crease.