What are Steamer Cushions?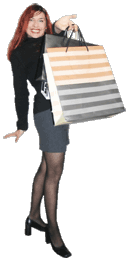 Steamer cushions are cushions which are specially designed to fit on adjustable lounging chairs which are sometimes colloquially known as "steamers" or "deck chairs," in a reference to their use on ships. In addition to being liberally distributed on the decks of cruise ships, these comfortable adjustable chairs are often used on patios and in the garden in temperate weather. Many people like to cushion their chairs for comfort, so most companies which build deck chairs will happily ship them with steamer cushions.
These cushions come in a wide range of colors and fabrics. In addition to being sold stock with deck chairs, they are also sold individually for people who want to order them separately to replace worn out cushions or to create a specific look. The precise size of steamer cushions varies, but they are generally around 19 inches (48 centimeters) wide and six feet (182 centimeters) long, and they are typically divided into articulated segments which will bend with the chair as it is adjusted.
Many companies make weather resistant steamer cushions, since deck chairs are generally used outdoors and they can be subject to mist and rain. The filling of a steamer cushion is typically a type of foam, and canvas, plastic, or other water-proofed materials are used to cover the stuffing. Many steamer cushions also feature ties to affix them firmly to a chair, and some have padded headrests for additional comfort. Deck chairs and steamer cushions usually need to be taken in during the winter so that they will not be damaged by severe weather conditions.
In addition to purchasing a ready to use steamer cushion, it is also possible to purchase a waterproofed cushion with an assortment of covers which can be changed. Changeable covers are convenient not only because they allow people to change decorating schemes, but because they can be washed to remove spilled food and beverages. Enterprising decorators can also sew their own covers or even entire steamer cushions, although it helps to have a cushion to work with as a pattern.
If you find yourself in need of steamer cushions, you can consult a furniture store to see if they carry any. Cushions can also be ordered through online retailers, who may charge an extra delivery fee because of the awkward size of steamer cushions. When purchasing cushions and covers, you may want to think about which colors or patterns would work best with your deck chairs, and if you suspect that the cushions will see hard use, consider getting washable cushion covers.
Woman shopping