What Should I Consider When Buying an Outdoor Lounge Chair?
As summer heats up, many people want to look for patio furniture, and one of the first items they look for is an outdoor lounge chair. For reading and relaxing outside, an outdoor lounge chair is the best item of furniture to buy.
An outdoor lounge chair may be made of wood, metal or plastic. They are sometimes called chaise lounges and allow the person to sit with the legs fully extended, to recline or to lie down completely. The back part of an outdoor lounge chair always reclines. Sometimes, the lower part is adjustable, as well.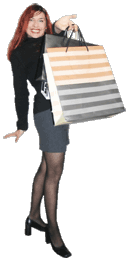 The plastic outdoor lounge chair is probably the least expensive choice. If a shopper looks for a chair made of thick, sturdy materials, he will take home a plastic outdoor lounge chair that will last a long time. If it is white, it will not discolor from the sun, and plastic is also lighter weight than other options. However, plastic lounge chairs do not usually come with cushions, and outdoor chair cushions can be expensive.
Tubular metal is another popular material for an outdoor lounge chair. These styles are sturdy, attractive and often available in a variety of colors, usually with matching outdoor cushions. They also often have wheels, which makes moving the chairs indoors easier. The steel chairs are not as weather-resistant as the plastic outdoor lounge chair, but they are more comfortable and not much more expensive.
A wooden outdoor lounge chair is probably the most expensive option. These are usually made from a weather-resistant wood, such as red cedar or teak, and come with cushions. A wooden outdoor lounge chair is heavy, and a buyer should always make sure it has wheels so it can be easily moved inside. A buyer should also make certain the wood is pressure treated or otherwise treated for outdoor use.
Painting your wooden outdoor lounge chair with the same type of sealant used on wooden decks will help prolong its life and beauty. Some people prefer wooden chairs because they are very attractive and generally last much longer than either plastic or metal chairs. However, a good-quality wooden outdoor lounge chair may be double or triple the price of a plastic or metal one.
A buyer should also consider intended use when buying an outdoor lounge chair. Will the chair be mostly used by adults or children? Will it be in an enclosed patio room, outside in the sun or by the pool? This will influence what kind of chair is purchased. For instance, a plastic chair is probably best suited for pool use. A plastic outdoor lawn chair can be tossed into the pool and come out unharmed, while a metal or wooden chair would probably be damaged.
Personal preference, usage and budget will be the main determining factors in purchasing an outdoor lawn chair.
AS FEATURED ON:
AS FEATURED ON:






Woman shopping