What are Some Ways for Kids to Make Money?
There are plenty of ways for kids to make money, and fortunately many of them won't cost parents a thing. Of course it is a good idea to have some way for kids to make money at home, either by paying for chores or by offering children a chance to do extra work for pay. Money management is a skill kids need to learn, and it's hard to do this if they don't have some way to make money. Moreover, paying kids for a little bit of work can help them understand the value of working and exactly what work for money means.
Lots of kids would like to make more than they receive in allowance, and there are a number of ways they can do this. Children in their pre-teens may think automatically of babysitting, which can be a great job. However, not all parents feel comfortable leaving a fairly young child in charge of other kids. One of the ways for kids to make money when they are young is to work as a parent helper, for other than their own parents.
A parent helper may help entertain younger children, possibly get them fed, take them for a walk or simply watch them while the parent is otherwise occupied. Additionally, parent helpers might do light chores like vacuuming or dusting. One of the great things about this job is that there's a safety net with a parent present to help if things get out of hand. Plus when kids get older and can have more responsibility, they've already got a built-in set of customers and references.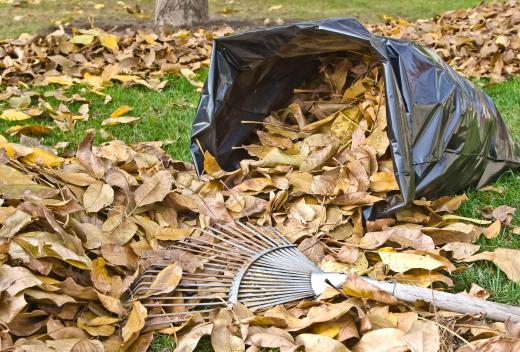 Another way for kids to make money is to do housework for others. A neighbor might need some occasional help, and this may be a perfect arrangement. Similarly, seasonal chores like mowing lawns, weeding, raking leaves or shoveling snow can all be things neighbors lack the time to do. This is a terrific way for kids to make a little extra money.
Plenty of people take vacations and leave their pets at home. An excellent way for kids to make money is to offer pet feeding and walking services. Busiest times may be summer when most people are taking vacations, and a child should always be able to handle any pets he or she cares for.
Kids should also check schedules with parents to make sure they are able to give the time or get transportation to a home where they're feeding pets. Some kids can do pet watching in their homes, and since the average boarding facility costs about $40 US Dollars (USD) per day, it's not unreasonable to charge about $10-20 USD per day for pet sitting services.
Additional ways for kids to make money include offering tutoring services. If you're really good at math or english, talk to teachers in lower grades about offering your services to other students. Kids with lots of musical experience can become music teachers for beginning students. Since an hour of private lessons from a professional can easily cost at least $30 USD, kids can charge, depending on their own experience, about a third to a half of that, and even more if they have great skill.
Many people reference the lemonade stand as the best of ways for kids to make money. This really depends on investment in things like lemonade. If a parent buys all supplies, and kids can keep their profits, this can be a good way to make money. On the other hand, if a kid has to buy the supplies, the profit margin may not be great. Location is also important and some kids and teens are able to run stands at events, greatly increasing profit.
If your children are interested in making some extra cash, sit down and talk with them about what skills they have and what they might like to do. Once they've decided on some ways to make money, you can help by advertising their services to the people you know. Church, school and office bulletin boards can be a great way to get the word out that kids want to work.
AS FEATURED ON:
AS FEATURED ON:






By: Michael Gray

Kids can sell lemonade to neighbors on hot summer days.

By: faludi

Raking leaves may help kids make money.

By: Horticulture

Kids can make money mowing lawns in the summer.

By: Ilike

Children who help around the house may earn a weekly allowance.

By: simmittorok

Kids can collect empty aluminum cans to be turned in for money at scrap metal centers.

By: red2000

Parents can make scented soap with their kids to sell for money.

By: adam36

Older kids might knit items out of yarn like scarves to sell for money.

By: Quinn Dombrowski

Church, school and office bulletin boards can be a great way to get the word out that kids want to work.

By: sbgoodwin

Kids might set up a flower stand to make money.

By: Photographee.eu

Kids might help their parents grow vegetables in a garden to sell.

By: Alena Ozerova

Children who help clear the dinner table and wash dishes may receive an allowance.