What are Some Kids' Crafts Projects?
Ideas for craft projects that kids enjoy are great to have on hand for rainy or snowy days when outdoor play is curtailed and are also great for kids' parties at school or at home. Most children enjoy making things, but kids' craft projects are also a good way of building motor skills, hand-eye coordination, and creative expression. Kids' crafts projects should be fun enough to capture children's attention, but simple and age appropriate to avoid frustration.
You can choose to use craft kits for projects or be more creative and use materials on hand. Kids' crafts projects that are sold in kits are easy to find but be sure to choose age-appropriate kits. If you prefer to use craft materials you have on hand, consider your audience and be sure to avoid materials very young children may eat. Also be prepared to help smaller children with more tedious aspects of crafting such as cutting.
Some of the best kids' crafts projects for small children involve simple drawing, cutting and gluing. Because kids like to make things they can use, one of the best craft projects for kids of all ages is to decorate a shoe box to store personal belongings. With construction paper, glue, stickers, glitter, and other craft materials, kids can decorate a shoebox and lid in their own personal style and then use it to hold their baseball cards, favorite toys, or other items.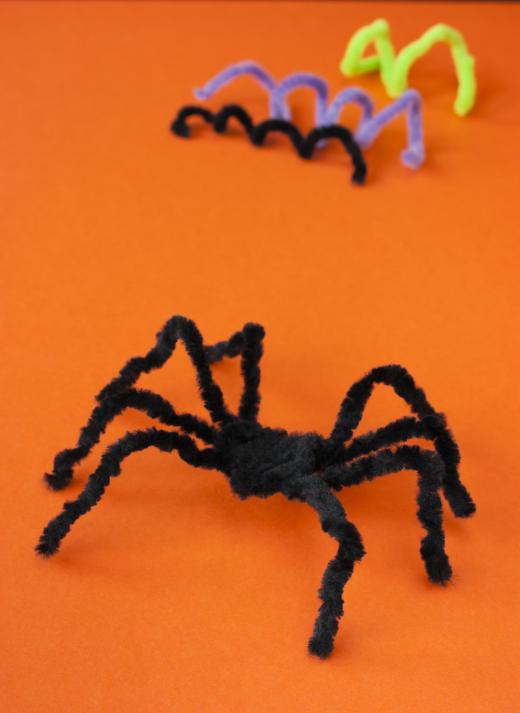 Certain holidays often inspire kids to want to get creative. Whether making decorations for use about the house or their room, kids' holiday craft projects are a fun way to get children involved in special occasions. Decorate empty paper towel and toilet tissue cardboard rolls with construction paper to mimic Santa Claus, pilgrims, Frankenstein, or other iconic holiday figures. Kids will enjoy playing with these crafted figures as much as making them.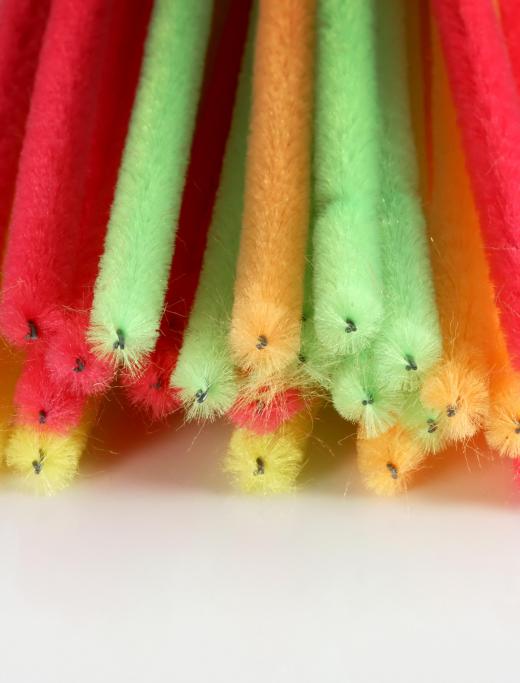 While most kids enjoy projects with a purpose, kids' crafts projects can be just for fun. Finger painting and water colors are great ways for kids to express themselves creatively. Painting doesn't have to have a purpose, but with help from an adult, kids can also mat and frame their art work to hang in their rooms or give as gifts to other family members. Sculpting dough and clay are also fun craft materials for kids.
Other suggestions for kids' crafts projects include making stick puppets or sock puppets for imaginative play. Sock puppets can be decorated with beads, buttons, or fabric that is either glued or sewn on, while stick puppets can be made from construction paper cut out in animal or people shapes and glued to Popsicle sticks. Kids also enjoy making jewelry they can wear, which can be made from stringing beads together or from special jewelry making kits.
Craft stores and websites abound with suggestions for kids' crafts projects. Many projects can be done with simple items found around the house, while others may require special materials. Whether you opt for simplistic or more detailed crafts, engaging kids in craft projects is a great way to have fun while encouraging and building creative skills.
AS FEATURED ON:
AS FEATURED ON:






By: Vladimir Liverts

Empty paper towel rolls can be used for kids' crafts.

By: Ewapix

Pipe cleaners can be used to make fun crafts.

By: Stephanie Connell

Pipe cleaners come in a variety of colors and can be used in many crafts.

By: Arkady Chubykin

Kids enjoy making jewelry crafted from beads.

By: dmitrimaruta

Kids can have fun making crafts with modeling clay.

By: smuay

Colored construction paper is often used in children's crafts.

By: Andriy Petrenko

Finger painting can be a creative way for children to express themselves.

By: adam36

Yarn is an easy material for kids to use in crafts.

By: Neiromobile

Small kids should be supervised when using glue so they don't make a mess.

By: Petrov Vadim

Parents who have access to a kiln may encourage children to paint their own pottery.

By: crystal kirk

Kids enjoy using puff paint in various projects.

By: photka

Kids may enjoy creating a sock puppet.