What are Some Anti-Aging Vitamins?
Anti-aging vitamins and herbal supplements are often employed as a natural means of slowing the aging process. Typically, the idea is to provide nutrition that helps to keep vital organs functioning at optimal efficiency, maintain healthy skin tone, and assist the mind to remain sharp and focused even in later years. There are a number of vitamins and supplements that are considered to have anti-aging properties. Here are a few examples.
When it comes to general maintenance of the body, vitamins that are considered to be antioxidants are classified as anti-aging supplements. Vitamin C is among those vitamins thought to be essential if one is to prevent aging at a rapid rate. Sometimes referred to as a youth vitamin, ascorbic acid, or Vitamin C, is credited with maintaining proper collagen levels that help to keep the skin smooth and supple. In addition, Vitamin C aids in the development of strong teeth, strengthens the immune system, and helps to cleanse the blood. Vitamin C also helps support the body's ability to store folic acid, an essential B vitamin.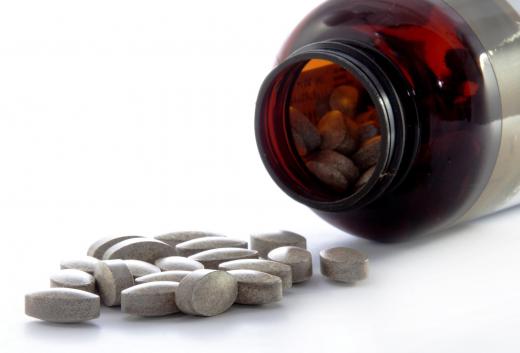 The family of B vitamins are also considered to be anti-aging vitamins. Some of the members of this family, such as riboflavin, contain properties that promote healthy teeth, nails, and hair. Others, such as thiamine, help to promote the healthy production of neurotransmitters in the brain that aid in maintaining cognition and a stable mood. A number of the B vitamins are water-soluble, meaning they do not store in the body for long periods and need to be ingested on a daily basis.
Vitamin A is another example of an anti-aging vitamin. This vitamin is understood to fight infection by boosting the recuperative powers of the body while also strengthening the immune system. Vitamin A is also credited with fending off senility in later years, along with promoting proper digestion and minimizing the effects of airborne pollutants on the various systems within the body.
Tocopheral, or Vitamin E, has properties that help to build and maintain proper muscle function within the body. This includes supporting the function of the lungs and the muscles in the heart. When taken in conjunction with other anti-aging vitamins, Vitamin E can help the body receive more benefit from the B vitamins as well as function as a mutual support with Vitamin A to promote efficient absorption of both vitamins.
As with all uses of vitamin supplements, it is important to take anti-aging vitamins in proper balance. Too much of any one vitamin may have an adverse effect on the efficacy of the other vitamins. In order to achieve the proper balance, people should consult a nutritionist to design a daily vitamin regimen, including anti-aging vitamins, that is ideal for the general health and age of the individual.
AS FEATURED ON:
AS FEATURED ON:






By: compuinfoto

Multivitamin supplements.

By: Studio Gi

Found in carrots, vitamin A is one of the most effective vitamins for fighting wrinkles.

By: diego cervo

B vitamins are considered to be anti-aging vitamins.