What are Online Management Courses?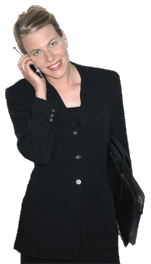 Online management courses are a form of distance education that allows individuals to use the Internet to take classes relevant to management training. These courses are classes that may be taken for a number of reasons, such as to fulfill the requirements of a degree program or to qualify for a promotion. There are a wide range of these classes available that can allow a person to choose those that are relevant to her field of concentration. The length of these classes may differ.
The subject matter of online management courses can greatly vary. Some courses concentrate on specific fields or industries. For example, there may be restaurant and hotel management classes. Even within an industry, there can be a wide range of classes that focus on different aspects of management.
The lengths of online management courses can also greatly vary. Some may only span a semester, which is generally a few months. Others may continue for a year or more.
Online management courses are not only for full-time students. Individuals who are currently in the midst of their careers may be required or encouraged to enroll in these types of classes. For some people, fulfilling this request will allow them to be eligible for a promotion into a management or supervisory position. In other cases, individuals may already hold those positions, but their skills may need refreshing or updating.
If a person takes a stand-alone online management course, it is likely that she will be given a certificate upon completion. When such a course is part of a curricular requirement in a degree program, certificates are not usually issued until all of the requirements have been met. In either case, it is common practice to refuse to issue any acknowledgment of completion of the course if the student has outstanding fees.
There are a number of reasons why a person may choose to take online management courses instead of seeking instruction in a traditional classroom setting. One of the most common reasons is convenience. Most of the time, distance education allows people to work and study according to their own preferences as long as they meet certain deadlines.
With online management courses, assignments are usually issued and submitted by way of online systems. Instructors and students usually communicate by way of email and chat systems. Since the students can participate from anywhere there is an Internet connection, this educational option is ideal for people who travel regularly or who live in areas where educational facilities with the needed programs are not readily accessible. For example, these types of courses can allow a person in Nigeria to receive management education from a university in the United Kingdom.
Businesswoman talking on a mobile phone