What are Medicare Payments?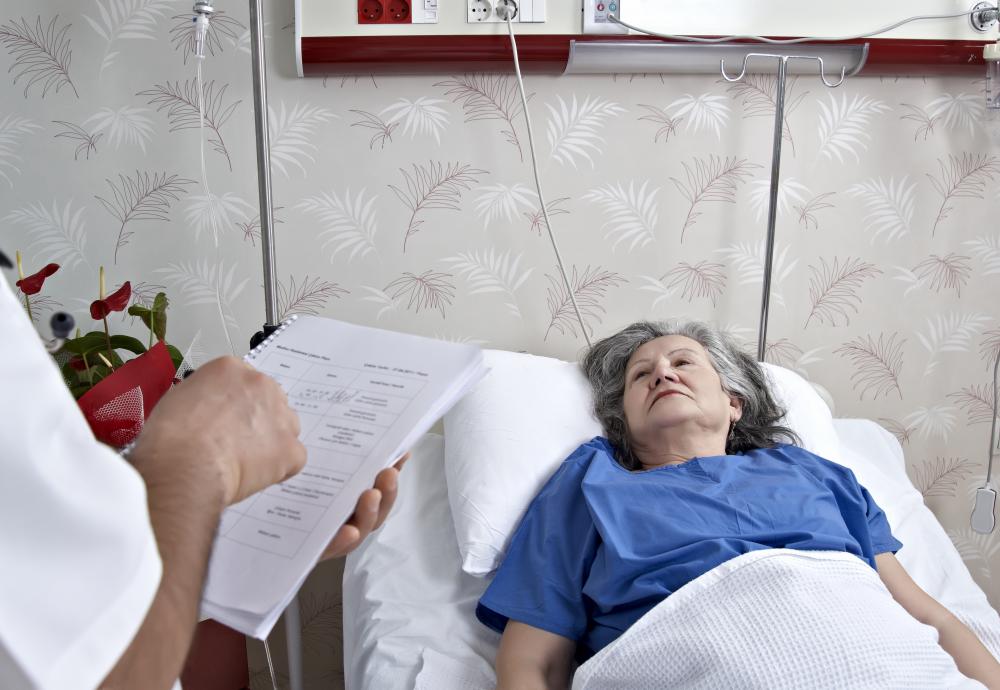 Medicare payments may refer to several things. It could signify the amount paid each month by people who are on the US Federal Medicare program to maintain their coverage or when they purchase additional coverage, or it might indicate the amount of money, which those people may still have to pay, when they receive medical services. Alternately, Medicare payments can be defined as the money the Medicare program pays to service providers, like doctors, hospitals or laboratories.
For most people many types of Medicare coverage are not fully free. While there is often no charge for people to get Medicare Part A or hospital coverage, provided they qualify for this, there is a charge for Medicare Part B or medical services coverage. The typical charge for Part B coverage is about $80 US Dollars (USD) per month, per person and is subject to change. Costs can go up and people might make higher Medicare payments if they have purchased extra coverage or supplemental insurance, or if they buy a Medicare Advantage Plan. The degree of extra cost may depend on the plan purchased. Another potential addition to cost is enrolling in Medicare Part D or the prescription drug plan.
Basic Medicare and any voluntary enrollment in additional plans is charged at a defined rate, but Medicare payments could also mean the patient's share of costs when they see a doctor or get other care. These may vary depending on plan enrollment. In basic Medicare, people can often expect to meet at least 20% of the cost for a doctor's visit, but this might be differently defined when a person is enrolled in a supplemental plan or a Medicare Advantage Plan. Variations in the available prescription drug coverage may mean paying slightly more or less for prescribed medications.
Another way in which Medicare payments could be interpreted is when discussing the way Medicare reimburses providers. In a scenario where the patient pays about 20% of medical costs, Medicare theoretically pays 80%. The amount of reimbursement in the basic Medicare system, where no additional plans or supplements are involved, is set at specific rates according to what services a doctor or other facility renders. There are fairly frequent complaints that inequity exists in reimbursements. Some are considered too generous while others are not generous enough, and many hope the future will bring reforms that would make Medicare payments more equitable.
Despite its kinks, a number of people consider Medicare to be one of the finest health programs in the US. It offers lower cost insurance than is usually available to the senior population. Additionally there are some services that may help lower the cost of Medicare payments for those in low income brackets, and these include participating in the Medicaid program, which may help meet premium costs or coinsurance payments.
By: Hakan Kızıltan

Most people qualify for free Medicare Part A.

By: zimmytws

Those qualifying for Medicare can enroll online or at their nearest Social Security office.

By: Andy Dean

Many seniors on Medicare purchase supplemental coverage for prescription drugs.