What are Made to Measure Wooden Blinds?
Made to measure wooden blinds are a type of window treatment. These blinds, which can be obtained in a great many different styles, are manufactured to exactly match the dimensions of a window, ensuring a perfect fit and maximizing both the visual appeal of the blinds and their ability to effectively block light and vision. They can be used in any window but are most useful when dealing with non-standard window sizes or when an unusual type of wood or finish is desired for aesthetic reasons.
Many different types of window treatment are available, ranging from venetian blinds to the less common vertical blinds. Made to measure wooden blinds can be procured in any of these styles. Typically, measurements for windows are either taken or obtained by a designer or decorator, and the blinds are made based on those specifications. In some cases, these blinds can simply be ordered over the Internet, while in others, a representative of the firm or workshop where they will be produced may visit and inspect the area where they will eventually be installed.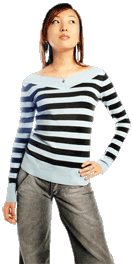 Customizability is one of the greatest advantages offered by made to measure wooden blinds. Modern architecture often makes use of non-standard windows for dramatic aesthetic effect, and this type of blind combines perfectly with such windows. In some cases, unusual woods or finishes may feature prominently in the design of a room, and these blinds can be produced specifically to coordinate with those design elements. When dealing with exotic woods, such as teak or ironwood, custom-built blinds may be the only realistic option, as ordinary, mass-produced window coverings may not even be manufactured in these woods.
The expense associated with made to measure wooden blinds varies greatly with the specifications of the blinds being manufactured. The very simplest and least-expensive are not even made of wood but are instead crafted from durable wood-finish composite materials. Such materials are not necessarily an inferior choice, as they can be quite pleasing to look at and are more resistant to changes in temperature and humidity than are some varieties of real wood. At the top end of the price scale are blinds made from unusual woods or quality hardwoods such as oak or walnut. Ornate or intricate detail work on the pelmet or blinds will also raise the price of a set of blinds.
AS FEATURED ON:
AS FEATURED ON:






Woman with hand on her hip