What are Hanging Room Dividers?
Hanging room dividers help mark different uses of space in an open design concept. In an open design space, while the kitchen is clearly defined, the rest of the space isn't likely to be. Therefore, separate dining and living room areas can be created through the placement of furniture as well as room dividers. A hanging room divider may be made of glass, metal, bamboo or cloth and is often decorative as well as practical.
Room dividers such as bookcases that open from both sides or folding screens with fabric or glass inserts rest on the floor. Hanging room dividers by contrast are always attached to the ceiling. The type of attachment hardware varies widely, but metal cables with clips on the ends are common. If the divider material is glass or metal instead of lightweight fabric or bamboo though, more solid hardware than simple clips is often used.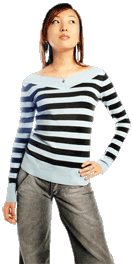 Glass hanging panels used for room dividers can be extremely stylish and stunning. Since they are made of glass, they look airy, yet may be textured or frosted to add privacy. Glass hanging room dividers are often featured in high-end apartments or lofts with a designer appeal and price tag. The glass panels must be hung safely to avoid breakage. Metal panels must also hang properly for safety reasons; aluminum is a fairly light material that is used for many hanging divider designs.
While a hanging room divider may be opaque, such as in heavy cloth curtains that reach from the ceiling to the floor, versions that diffuse the light rather than totally block it tend to be more popular. Curtain styles of hanging room dividers may attach to a metal track on the ceiling and have small roller mechanisms within it that allow the drapery to be pulled open or be closed. The curtains may be semi sheer to offer some privacy in rooms, but not enough to block light to make the open living space feel confined or closed off.
Other fabric styles of hanging dividers are made up of cloth panels. These may be screened with a graphic design such as tree branches or flowers. Hanging room divider panels are often spaced apart to let light in, but still keep the design elements on each panel forming a cohesive image. The fabric panels are usually lightweight, so they usually attach to the ceiling with thin wire cable and metal clips.
Bamboo is a popular hanging room divider material, as it is extremely lightweight and doesn't wrinkle like fabric. It also looks the same from all sides unlike most fabrics. Long strips of bamboo hanging suspended from the ceiling can give a beautiful, yet rustic elegance to an open living concept. Sometimes, rings of bamboo are used to form hanging room dividers.
AS FEATURED ON:
AS FEATURED ON:






Woman with hand on her hip