What are Different Advertising Director Jobs?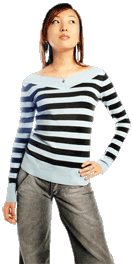 Advertising director jobs encompass middle to senior management positions. Some director roles in advertising focus on the creative side, while others emphasize the business of product marketing. Regional advertising, business development, display merchandising, plus art and creative direction are some of the most common types of ad director jobs.
A regional advertising director manages a team within a specific region or geographical area. Regional advertising director jobs are concerned with providing leadership to managers who also have a team of employees reporting to them. The exact focus and goals depend on the individual organization or corporation, but serving clients in terms of their advertising needs is a common regional objective. A regional advertising director may be responsible for recruiting as well as training new hires. He or she usually travels to different branch offices and holds meetings to keep staff on track on regional work goals.
Business development director positions focus on acquiring new clients through the efforts of a sales team. These advertising sales director jobs typically require at least five years of experience as well as education. The minimum of a Bachelor of Business Administration (BBA) degree is usually needed. Some companies may prefer advertising business development directors to have a Master of Business Administration (MBA) degree. In addition to using their advertising expertise to attract clients, business development directors may also work in developing new products.
Display advertising director jobs deal with the best way of merchandising a company's products. Retail stores or ecommerce websites are often overseen by a director of display advertising. He or she understands the customers and what they want. These advertising directors also research the competition to best position products to customers to achieve a good market share. A display advertising director must always find the most effective way to position and promote products to target customers.
An art director typically manages a team of graphic artists in the creative department of a business, corporation or advertising agency. He or she usually works in partnership with a senior copywriter who manages a team of ad writers. Art advertising director jobs are responsible for creating images that enhance the ad copy. Both art direction and senior copywriting positions report to a higher manager often called a creative director.
The creative director is responsible for the quality of completed advertising campaigns. He or she provides the senior copywriter and art director with project directives, guidelines and evaluations. Creative advertising director jobs often require about ten years of experience.
Woman with hand on her hip