What are Debit Card Loans?
Debit card loans are essentially payday loans. They are short-term loans a person may seek in order to secure the money he needs to make it to the next payday. This type of loan is secured with a debit card, which means the borrower usually has to sign a form agreeing to pay and allowing the lender to charge his debit card for his loan payments. In most cases, the loan is due to be repaid on the borrower's next payday, though some debit card loan companies may offer the borrower the chance to extend his loan, but require him to pay a new finance charge. Often, the loan money a person is approved for is deposited directly into his checking account.
Most people reserve debit card loans for emergency financial situations. For example, a person may opt to apply for this type of loan if his car breaks down, he doesn't have enough money for repairs, and he cannot wait to until his next payday to have the repairs done. Likewise, a person may pursue this type of loan if he is short on his rent money or does not have enough money to buy groceries. In many cases, debit card loans are used as a last resort because of the high finance charges that are usually attached to them. Individuals may attempt to use credit cards or attempt to borrow money from friends and family members first and apply for debit card loans only after exhausting other options.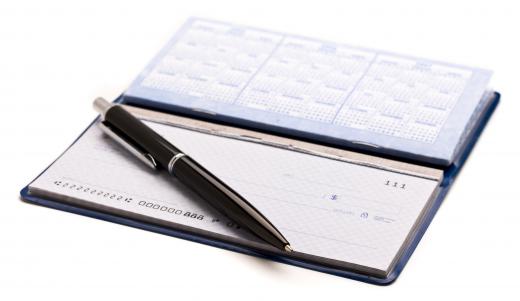 When a person applies for a debit card loan, the debit card typically serves a few different purposes. It serves not only as preliminary proof that the borrower has a checking account, but also provides an easy way for the lender to take loan payments out of the borrower's account. Additionally, it provides something of a guarantee for the lender. In the event that one of the borrower's payments is rejected, the lender usually has the right to charge the card repeatedly until the currently due payment is made or the loan is repaid in full. The laws concerning such conditions may vary from jurisdiction to jurisdiction, however.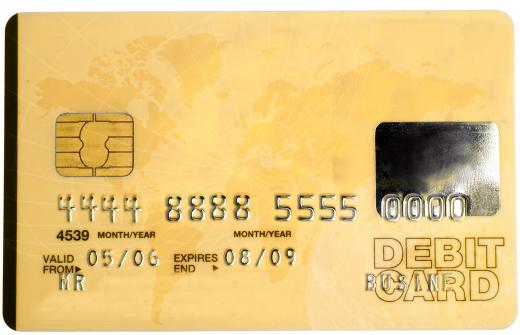 The requirements a potential borrower has to meet to secure a debit card loan may depend on the lender through which he seeks the loan. In most cases, a person who wants to secure this type of loan has to be an adult with a job or a steady source of income that is automatically deposited into his account. Lenders usually verify that the borrower is employed, but they typically do not perform credit checks. The amount of money a person can borrow in this manner is typically dependent on the amount of money he earns. A person who receives higher paychecks is usually able to obtain higher loan amounts than a person with a lower income.
AS FEATURED ON:
AS FEATURED ON:






Checkbook.

By: Andres Rodriguez

A debit card.

By: Andres Rodriguez

Most people reserve debit card loans for emergency financial situations.