How do I Choose a Legal Payday Loan Service?
To choose the best payday loan service, you may start by visiting lender websites and comparing payday lenders based on loan terms and eligibility requirements. When you have a small list of payday loan services to consider, you may then search for consumer reports and reviews of each lender on your list. After crossing off those with numerous negative reports, you may research those that remain to assess whether they have the required licensing to grant loans in your area. Finally, you may narrow the list of properly licensed lenders to just one by comparing them based on interest rates and fees.
When choosing a payday loan service, you may start by visiting a site that lists payday lenders online. This list may provide a good starting point as you make your comparison. With this list handy, you may visit each payday lender's website to learn about its loan processes and eligibility requirements. You may also note each company's policies concerning interest, fees, and repayment. You may do well to cross off those that charge the highest fees and interest and have the most unattractive loan terms.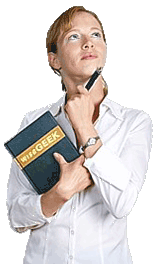 Once you've narrowed your list, the next step in choosing the best legal payday loan service may be researching to learn what others have to say about the company. For example, you may check with consumer reporting agencies to learn whether a payday loan service has a good deal of negative reports against it. It is important to understand, however, that many payday loan companies do have consumers who are unhappy with them. As such, you may look for negative reports from people who feel they have been cheated or scammed instead of those provided by individuals who are simply unhappy with a payday lender's terms. Additionally, you may look for online review sites that post reviews from individuals who have experience with the payday lenders on your list.
If your jurisdiction requires lenders to obtain licensing or to register with a fair trading office, you may research whether the lenders you are considering are in compliance. You may then compare those that remain on your list based on the results of your research as well as the fees and interest they charge. The best payday loan service is usually the one that is in compliance with local laws, charges the lowest interest rates and fees, and offers the terms with which you are the most comfortable.
In general, payday loan services do not have good reputations. This is because they typically charge extremely high interest rates and fees that make it difficult for borrowers to comfortably repay their loans. Likewise, they usually require people to repay their loans when they receive their next paycheck. Often, this is just a week or two after the loan is granted. As such, many people find that repaying these loans leaves them with little of their paychecks left for ordinary expenses.
AS FEATURED ON:
AS FEATURED ON:






Woman holding a book