What are Custom Printed Stickers?
Custom printed stickers are available in a wide variety of sizes, shapes, colors and materials. They can be made to order for any occasion or purpose, and they are often used to promote businesses, teams and clubs, schools, and political campaigns.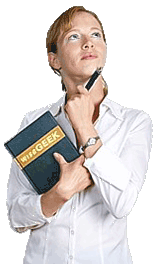 The first step in ordering custom printed stickers is for an organization to decide on the type and size of sticker needed. Most standard stickers are self-adhesive, meaning that they have a glue already applied and covered with a protective paper. Certain window stickers attach with static cling, and can be placed on the inside of the window, facing outward. They are not permanent, and can be moved to other windows or to another location on the same window without leaving residue or damaging the sticker. There are also foil stickers, UV stickers, and two-sided stickers.
Once the organization knows the type and size of sticker it would like, it can get a quote from a vendor for the quantity required. The vendor will need to know how many colors the custom stickers will include and whether the organization will be submitting artwork, such as a logo design. Many online businesses that sell custom printed stickers have forms on their websites that can be completed and submitted in a matter of minutes. In most cases, vendors require a minimum run, but stickers may also available singly or in small batches from some operators.
Custom printed stickers have many commercial and industrial uses, but they can also be used for sheer fun. A person who thinks of something funny can have it put on a bumper sticker. Someone who's grandmother is "famous" for a signature phrase could print up stickers for the family. A group of employees might print some up as a gag gift for a boss who prides himself on his golf game.
Promotion is a common reason that many organizations take advantage of custom printed stickers. They lend visibility to a logo, business maxim, not-for-profit cause, or service. Political campaigns are well known for their use of custom stickers. They can also be used in the workplace for warnings signs, to mark hazardous materials, or for security badges, to name just a few examples. Tamper-resistant labels and decals of all sorts also fall under this general category.
Schools, teams and clubs can use custom printed stickers to create spirit and comradery. ID badges for special events, labels for notebooks, and stickers for computer equipment are just a few other ways that they come in handy.


Woman holding a book