What are Common Causes of Joint Pain in the Hands?
Some of the more common things that lead to joint pain in the hands include arthritis, carpal tunnel syndrome, injuries, and hypothyroidism. Any kind of repeated stress can potentially put strain on a person's tendons, and this can also lead to joint pain in the hands. Some causes can potentially be dealt with through medical treatments, while others may require changes to behavior in terms of the way everyday activities are preformed. For some people, physical therapy or surgery may also be necessary.
Arthritis in the hands is a relatively common condition. The mechanism behind arthritis is generally well-understood, but the actual cause is unknown. When people have arthritis, their immune systems begin attacking the tissue in their joints, and this leads to severe pain and inflammation. Eventually, all this inflammation can lead to tissue damage that could potentially be crippling.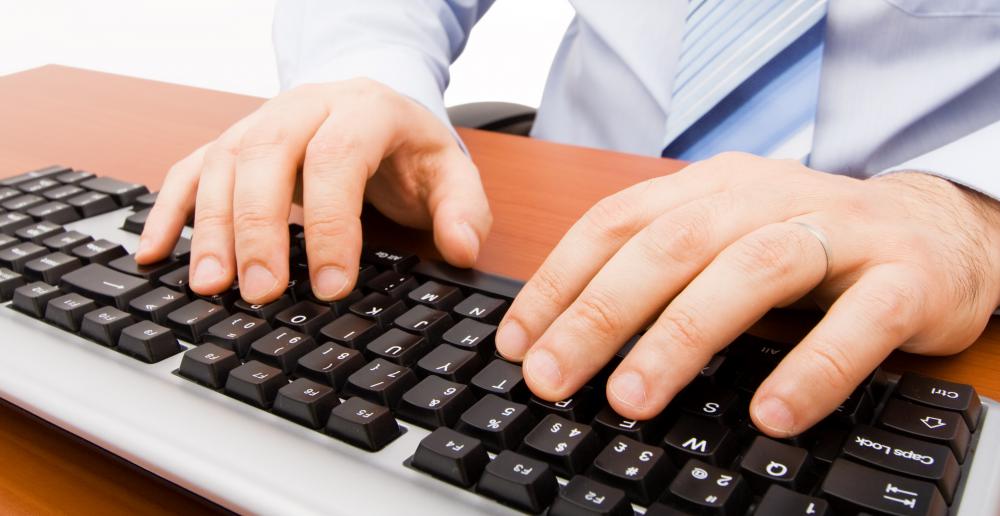 Another fairly common cause of hand pain is called carpal tunnel syndrome. This is related to tendons in the wrists and hands. The problem is generally caused by using the hands incorrectly during the performance of a job. It is fairly common for people with desk jobs who do a lot of typing to eventually develop carpal tunnel syndrome at some point in their careers.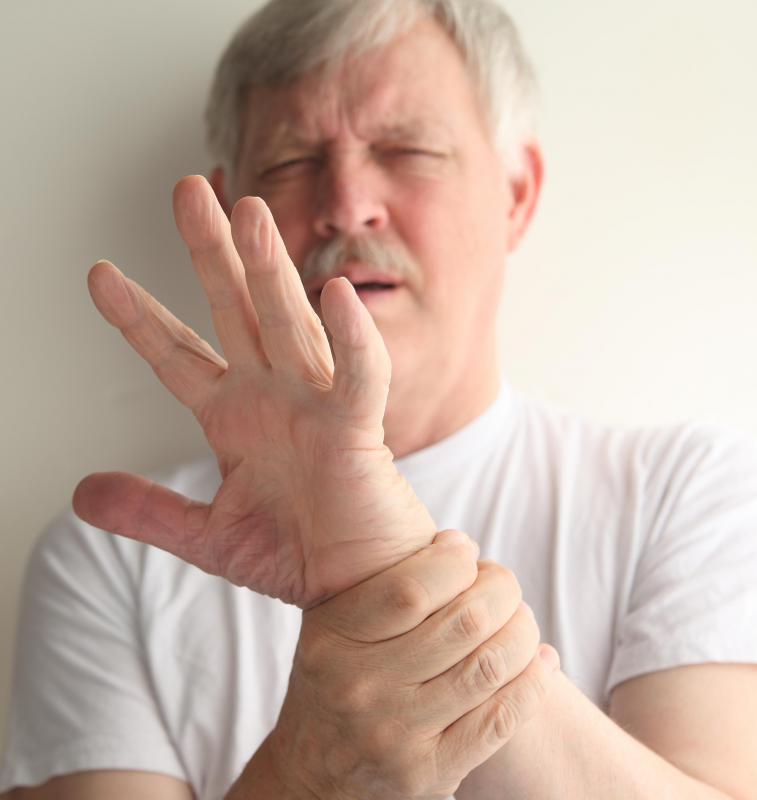 Any sort of physical activity that strains the hands can potentially cause joint pain. Sometimes this can happen from one traumatic event, or it can also be built up from repetitive movements over time. It's also generally true that any injury to the hands can potentially cause pain that lingers for a long time. Sometimes the pain can even continue long after the injury is basically healed.
People who suffer from hypothyroidism often have various kinds of joint pain, including discomfort in the hands. In these cases, the condition is often accompanied by actual swelling around the joints, and individuals will usually have pain in other parts of the body as well. If hypothyroidism is the cause of any joint pain, there are some fairly effective medicinal therapies that will generally be able to deal with the problem.
When people suffer with joint pain in the hands, it can sometimes be debilitating. The hands are vital to the performance of most jobs and many normal activities of daily life. If hand pain only lasts for a while, people may tend to shrug it off, but eventually, it can be a real problem because it affects so many things, and people are often forced to get some kind of treatment.
By: emu

A model of a human hand.

By: nebari

Joint pain in the hands may be a sign of arthritis.

By: StockPhotosArt

Typing on a keyboard can be hard on the wrists, possibly aggravating carpal tunnel problems.

By: nebari

Carpal tunnel syndrome is a common cause of hand pain.

By: corepics

An injury to the hand can cause long-term pain.