What Are Cheesecake Squares?
Cheesecake squares can be made individually or may consist of small sections cut from a larger cake. They begin with the same ingredients as other types of cheesecake, whether using a quick recipe or a baked from scratch style. Cheesecake squares can be made from simple, gourmet or specialty cheesecake recipes. Sometimes these squares are called tarts or mini cheesecakes.
Cheesecake squares are sometimes available for purchase as a sample pack, especially around holidays and other special occasions. This is a good option for those who wish to try a number of different types of cheesecake. Purchasing a variety package is far more economical than purchasing whole cakes in different flavors. A variety package may also be a good option for serving guests, since people's tastes vary. The host can offer several selections with just one package.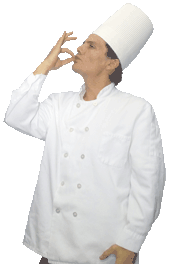 Since cheesecake squares are generally smaller than the typical piece of cheesecake, this style may also be better for portion control. This is important for those who are following particular diets or who are required to limit the sugar in their diet. Cheesecake is also very rich, so having a smaller square instead of a large slice may be just right for many people.
Cheesecake squares can be served plain or with special toppings such as fruit, chocolate, caramel sauce, glaze, or whipped cream. Cherries and strawberries are popular favorites for topping cheesecakes and work nicely with cheesecake squares as well. Pie filling, fruit glaze, drizzled chocolate syrup, or shaved chocolate all make great options for topping.
There are prepackaged cheesecake mixes available for making cheesecake squares and some offer no-bake recipes. The ingredients for the crust are included and the mix is similar to pudding. Add milk, mix, pour over crust, and chill according to the directions on the package. Cut into squares before serving.
One can also make homemade cheesecake squares. It's as simple as following a favorite recipe. Add the filling to a tart pan or a muffin pan, or use a square cake pan or a rectangular baking dish and cut the cake into small squares before serving. The host may wish to place squares into separate containers or on plates then add toppings or garnishes as desired before serving.
There are also tiny, bite-sized cheesecake squares available. They come in an assortment of flavors, including chocolate covered varieties. This style is generally available in the frozen food section of the supermarket near other desserts. Mixing and matching these tiny treats can make an elegant dessert sampler.
AS FEATURED ON:
AS FEATURED ON:






Chef