What are Business Card Magnets?
Business card magnets are simple refrigerator magnets in the shape of a standard business card. The facing of the magnet is often a replica of the business cards used by a business. Many companies use a business magnet card as a promotional item at business conventions and exhibitions, as well as provide them to established customers.
Custom magnets of this type are manufactured in the same dimensions as any standard rectangular business card. Usually, the detail included on the front of the magnet follows the same layout and design as the business cards provided to employees. Often, the logo of the company is included, along with the company name, contact address, a phone and fax number, the name of the company representative, and an email address.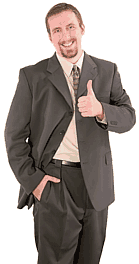 These types of magnets can serve the interests of the company in two specific ways. First, the business card magnets can be provided to current customers. The clients in turn place the magnet in a convenient location, where it is easy to see when needed. For example, the customer may place the magnet on the side of a filing cabinet that is close to the phone. With a quick glance, it is possible to pick up the phone and call the business to place a new order.
Business card magnets are also wonderful promotional tools. As a giveaway item at a business convention or exhibition, the magnets catch the eye easily and may help draw people over the company's exhibition booth. Once at the booth, prospective customers can be acquainted with what the business has to offer, contact data can be exchanged, and the possibility of a new sale is created. By providing the prospect with a business card magnet and locking in a date and time for a follow up discussion, there is a better chance that the relationship will continue to develop.
Even small businesses can make use of business card magnets. Lawn and garden care businesses can provide clients with a fridge magnet, making it possible for customers to call when they have some special lawn care project. Party planners, catering services, and individuals that arrange house parties for plastic containers, jewelry, candles, or other home party sale items can also make use of this marketing tool.
Many professional printers have the capability to use the basic business card template to create customized business card magnets. As with business cards, there is usually a price break for ordering the magnets in bulk. However, smaller businesses can order smaller quantities and be able to quickly have more magnets created with the template at a later date.
AS FEATURED ON:
AS FEATURED ON:






Businessman giving a thumbs-up