Blush sticks are long, retractable sticks of cream blush used to add color to the cheeks and face. They can resemble tubes of lipstick at times, but are generally bigger in size. Many consumers find cream blush sticks to be more convenient and longer-lasting than powder blush. Cream blush typically comes in a wide variety of colors and can be used to create a more intense blush color on the face.
Of the several varieties of blush available, each applies differently and creates a distinct look. While powder blushes are quite popular, cream-based blushes are also widely used. Blush sticks are typically made of cream-based blush that has been stored inside of a retractable container, making application easier and more convenient. This type of blush can be applied lightly for a softer look, or heavily for a more dramatic look.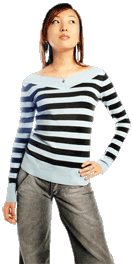 The creamy base of blush sticks makes application to the face smoother than powder blush. It can be applied directly to the face, or blended into the face using the fingers. Although cream blushes can be applied softly for a more subtle look, it is easy to apply too much blush because of the waxy consistency. It is best for individuals to start with a small amount of blush and to slowly build more color to avoid over-applying.
Cream blush is typically better for dry skin because it is more moisturizing than powder blush. Those who suffer from oily skin may encounter problems with this type of blush as it can clog the pores when used heavily. Creamy blushes are also used to create a more dewy look, whereas powder blush is better for contouring and creating a smoother overall appearance. For those just beginning to learn how to apply blush, using a blush stick can be difficult as it requires careful application to achieve the best results.
It is generally better to use a blush stick during the colder seasons as hot weather can smear and smudge cream-based makeup. Powder blushes will stay on the face better than cream blushes during the summer months. Sweat and moisture can also make this type of blush run off of the face, so it is important to avoid touching makeup while it is hot or humid outside. It is also common to use less blush in the summer than in the winter, as the heat can smear heavy makeup.
AS FEATURED ON:
AS FEATURED ON:






Woman with hand on her hip