Banana muffins are a tasty morning treat or snack that use mashed ripe bananas as a primary ingredient. For the decadent, banana muffins can be easily dressed up with extra ingredients to make a fabulous dessert. For the health-conscious, basic muffins can also be nutritionally enhanced through some judicious ingredient swapping.
For a basic banana muffin, the key ingredients are ripe or over-ripe bananas. Over-ripe bananas are often preferred, as they tend to pack more flavor into the same amount of banana. Making a quick batch of banana muffins is a great way to get rid of a bunch of bunch of bananas that have begun to soften and brown.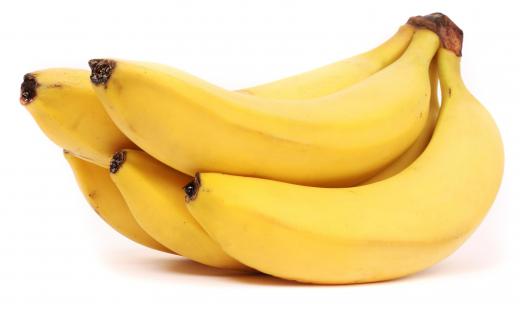 Other key ingredients in a basic recipe include flour, a rising agent such as baking powder or baking soda, and a pinch of salt. Many recipes call for the addition of vegetable oil or melted butter to create a moister muffin. Spices, such as cinnamon, nutmeg, and cloves, are also frequently added to give the muffins a little extra kick of flavor. Vanilla or almond extract can also be an excellent flavor enhancement.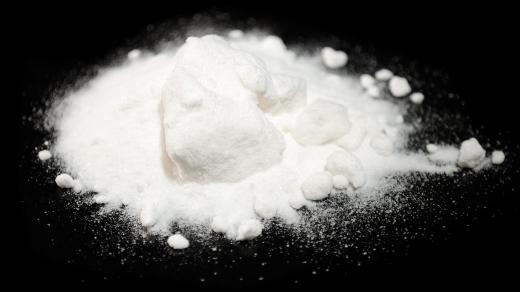 To fancy up a batch of banana muffins, consider adding a topping such as frosting or streusel. Banana muffins pair excellently with cheese-based frosting such as mascarpone or cream cheese icing. To make a quick streusel, simply mix brown sugar with flour, butter, and uncooked oatmeal, then sprinkle on top of the muffins before putting them in to bake. Banana muffins can also be perked up by carving a small hole in the finished muffin, then piping in mascarpone cheese or melted chocolate filling. For a simple variation, simply add a few miniature chocolate chips or nuts into the muffin batter.
Banana muffins can also be quite healthy, when the right ingredients are brought to the table. Swap out regular flour for whole-wheat flour, and consider using an extra mashed banana or plain yogurt instead of oil or butter. Boost fiber content by adding a few handfuls of bran cereal to the batter, or increase antioxidants by tossing in some fresh blueberries. Sprinkle wheat germ on top of the muffins for a little additional whole grain goodness.
One of the keys to great banana muffins is properly preparing the muffin tin. Each individual cup should be greased well with butter or oil before baking; alternatively, bake the muffins in non-stick cupcake papers. For those who don't want to mess around with muffin cups, most banana muffin recipes can easily be transferred into a baking dish or loaf pan for hearty banana bread instead.
AS FEATURED ON:
AS FEATURED ON:






Bunch of bananas.

By: Vidady

Baking soda can be used as a rising agent in banana muffins.

By: taiftin

Some banana muffin recipes suggest adding chocolate, dried fruit, or nuts.

By: m.u.ozmen

Whole-wheat flour may be used in place of regular flour for a healthier banana muffin.