In Finance, what is Series 28?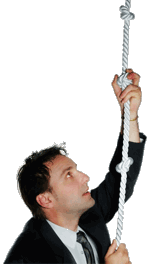 The Financial Industry Regulatory Authority (FINRA) Introducing Broker/Dealer Financial and Operations Principle Qualifications Exam is better known as the Series 28 test. This is an examination that tests the understanding of records keeping and operations principles. The test consists of several questions pertaining to customer protection, practice rules and keeping records. The test has rigid limits set to determine who passes and who fails the licensing process.
Series 28 was created in order to ensure a level of responsibility and understanding among financial professionals under the United States' Securities Investor Protection Act of 1970. Recordkeepers, operations principals for FINRA-member broker/dealers and securities custodians are required by law to take this test in order to become licensed. Successful passage is intended to give investors confidence that finances are being handled by educated individuals who understand the repercussions of all actions regarding investments.
The Series 28 test consists of 95 questions. Test takers are given two hours to complete the examination. Any test with more than 70 percent of the questions answered correctly is considered passing, and anything below that percentage is considered failing. Test takers are not allowed to have any outside materials present when taking the test, and they are encouraged to study before the exam because of the large amount of information that is necessary to know.
Test questions for the Series 28 focus primarily on daily information necessary to work as a recordkeeper, operations principal or securities custodian. Test topics include keeping and preservation of records, reporting requirements, net capital requirements, customer protection, uniform practice rules and regulations and interpretations. These topics encompass the vast spectrum of professional etiquette considered necessary to work in the finance industry in these roles.
Within these five categories, test questions reference several laws, rules, texts and practices. Test takers must be able to reference various ways to purchase securities and how to provide a receipt to the purchaser. Series 28 also asks questions about conduct rules, requiring the test taker to know many FINRA rules, such as capital compliance and regulatory notification. In order to determine understanding of customer rights, the test references items such as the Securities Exchange Act of 1934 and the Uniform Practice Code. In addition, test takers will be quizzed on the various penalties and punishments associated with fraud or negligence regarding investors' money.


Man climbing a rope