How Should I Design an Outdoor Patio?
Putting together the ideal outdoor patio is a task that means making a few plans in advance. Understanding what you want to gain with the space, the types of materials that would serve you well, and considering environmental factors that could impact the integrity of the patio area are all key to coming up with a design you will enjoy for many years. Here are some things to keep in mind as you begin to create your design.
Before you ever begin to sketch a layout for the outdoor patio, take a moment and consider how you plan on using the space. Will the patio serve as the site for family gatherings, neighborhood parties, and cookouts? Are there built-in elements that would prove useful at these gatherings? Will the patio be covered with an awning or left open? The answers to these and similar questions will help you begin to capture a vision of what you really want and make it easier to incorporate those elements from the very beginning.
Patios are often used for entertainment. If that is the case for you, there is a need to include plenty of room for tables and chairs. In order to help the space to be comfortable in all sorts of weather, you may want to consider the possibility of installing a retractable awning. When sunshine is desired, the awning can be retracted, allowing guests to stretch out on the chaise lounges and work on their tans. In rainy weather, the awning is extended to provide protection while people enjoy the fresh air and the sound of raindrops on the roof.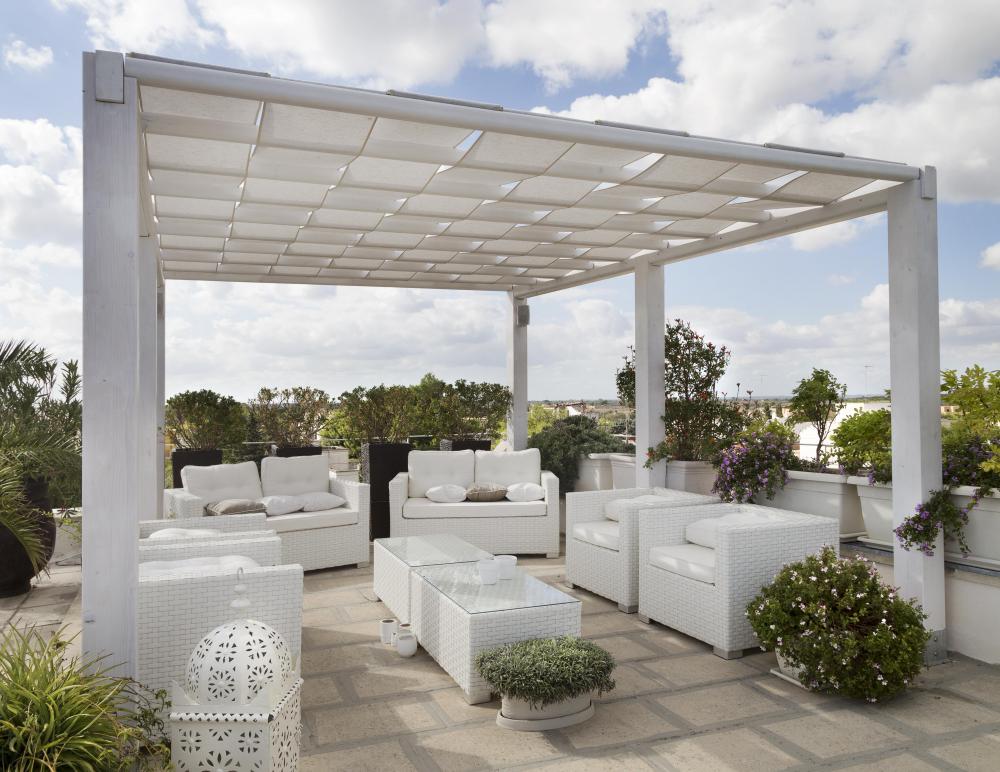 There are other touches that can help your patio to be useful space all year round. The addition of a fireplace to your design will not only add charm but also make it possible to enjoy the space during cold months. A Jacuzzi can be enjoyed any time of the year, including winter time. A heater or a set of heaters scattered around the space can take the chill out of evening get-togethers, while a built-in grill and general cooking area cuts down on hauling out equipment every time you want to have a party.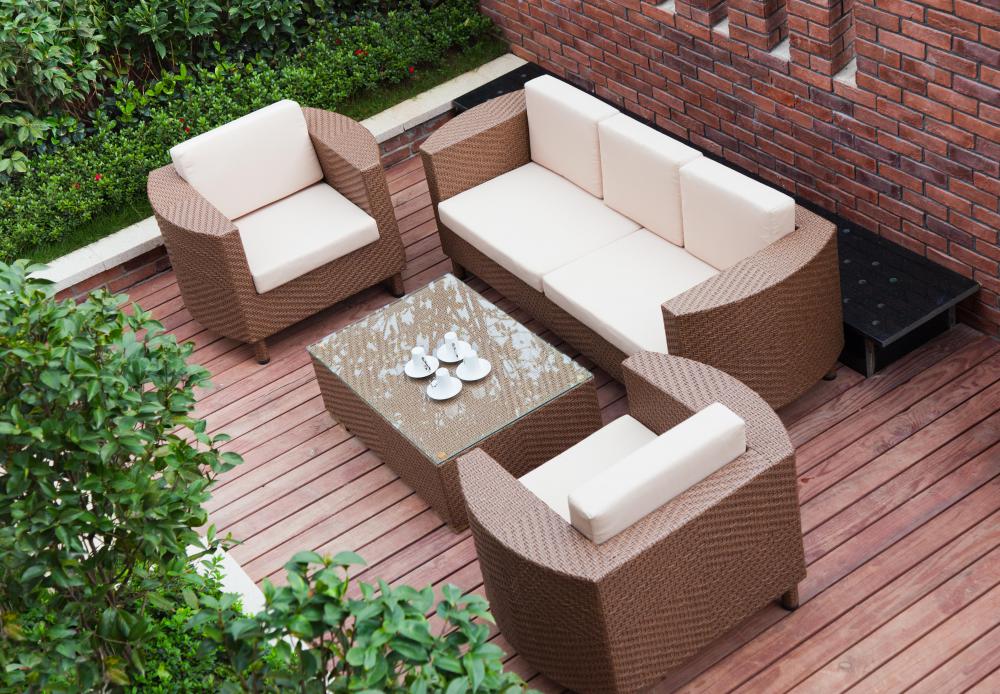 Along with the basic outdoor patio, you may also want to incorporate a deck into the design. Decking can provide elevated spaces that help to make the patio multi-functional. For example, guests who want to sit in the sun could use a sun deck; others who prefer the shade can gather under an awning or a series of umbrellas on the main floor of the space. This dual level structure means something for just about everyone to enjoy.
Along with the layout of the outdoor patio, it is important to choose materials that will hold up well in your area. Take into consideration such factors as humidity levels, temperature ranges, and the average amount of annual precipitation. This will help you choose the right type of concrete, treated wood, and other elements needed to create the basic patio. You can use the same data to help determine your choice of patio furniture, umbrella materials, and other design elements for the space.
In the end, a successful outdoor patio design is all about creating space that is attractive, sturdy, and comfortable. Move forward with the design process carefully, making sure to take into consideration all important aspects, and you will have a patio that will serve you well for many years to come.