How Do I Use Cortisone for Allergies?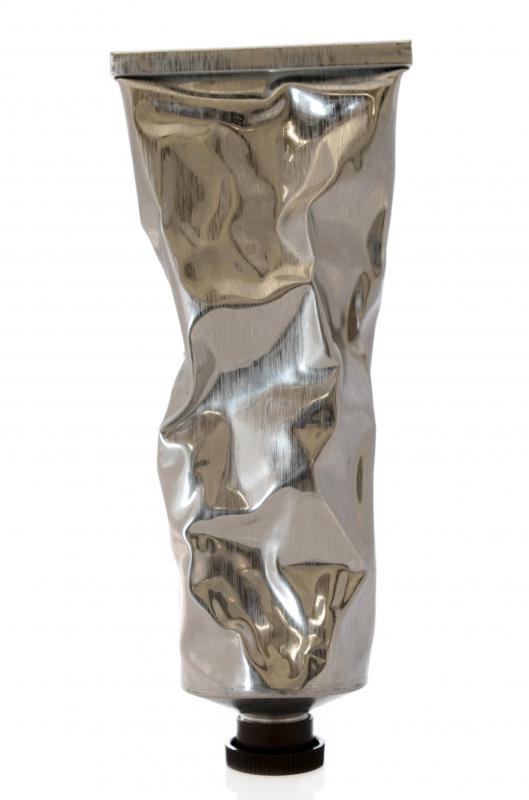 The two main ways to use cortisone for allergies is by taking cortisone pills or by using a cortisone cream. Doctors sometimes prescribe oral cortisone, a type of steroid hormone, for people who are suffering from allergies. They often reserve it for the most serious cases, however, as this medication is associated with a range of side effects, some of which are severe. In addition, creams containing cortisone are sometimes used to treat allergy symptoms that involve the skin.
People develop allergic reactions when their immune systems react to substances that are harmless. The immune system often reacts in response to substances like mold and animal dander, for example, and produces chemicals that cause allergy symptoms. Using oral cortisone for allergies works by suppressing the immune system's response and also reducing any allergy-related inflammation.
You will likely be advised to stay alert for signs of side effects when you take cortisone for allergies. This type of medication is associated with ulcers, sleep difficulties, high blood pressure, fluid retention, and increased risk of infection when taken by mouth. In fact, psychosis, which is marked by loss of touch with reality, is even a possibility when you take oral cortisone. Doctors usually try to avoid prolonged use of cortisone for allergies in an effort to prevent or minimize serious side effects.
It is important to follow your doctor's instructions when it comes to taking this and other types of prescription medications. Generally, you can take cortisone with food or without it, but taking it with food can help if it upsets your stomach. Missing a dosage usually means taking it as soon as you do remember or skipping it in order to avoid taking doses close together. When you need to discontinue oral use of cortisone, your doctor may advise you to stop taking it gradually rather than quickly, as fast withdrawal of this drug can worsen side effects.
While it is possible to use cortisone for allergies in children, doctors typically prefer other medications. Children are often more likely to experience adverse effects of the drug than adults. This drug can also adversely affect a child's growth rate, which may require monitoring by a doctor.
When cortisone cream is used on the skin, it helps reduce the inflammatory response the skin may have as part of an allergic reaction. An inflammatory response occurs when chemicals, such as prostaglandins, are released inside the body because of an allergy. These chemicals cause itching, redness, and sometimes a rash or hives. Side effects of the topical medication include permanently thinned skin in the affected area and a rash with bumps that look like acne pimples. Often, however, people do not experience side effects when creams contain smaller amounts of cortisone or with short-term use.
Cortisone cream may be used to treat allergic reactions on the skin.