How do I Start a Printing Franchise?
If you are interested in going into the printing business, buying a printing franchise can be a profitable option. You will first need to research the various printing franchises, qualify to own one, complete a training program, and then work locally to get your business up and running. You will also likely need some upfront money to purchase licensing fees.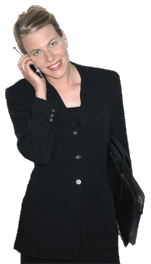 Starting a business involves a lot of risks, which is why many entrepreneurs choose to buy a franchise. In a franchise business, the owner has the right to sell a particular branded good or service in a specific area. The advantage of the franchise system is that an independent business owner has the support of a larger company, which can include assistance in finding a location, marketing, research, and stocking inventory.
When starting a printing franchise, it is a good idea to figure out what specialty you are interested in before buying a franchise. For example, some printing businesses specialize in printing signs or logo merchandise. Others offer copy and report binding services, along with business cards and brochure printing.
When you figure out what sort of items you would like to print, you can then begin to research printing franchises that specialize in your product niche. Contact the companies that interest you, and do your due diligence by checking out the printing franchise's reputation with either the Better Business Bureau and your state's attorney general.
You will then need to qualify to purchase a franchise. Qualifying usually involves documenting your financial situation and being willing to open your printing franchise in an area where it will be profitable. You may be required to meet a specific net worth requirement and also show that you have a certain amount of cash on hand. You may also be required to pass a background and credit check.
After you qualify to purchase a franchise, the franchiser will begin to assist you in finding a location for your business, getting a lease signed, and starting your business. Most franchisers will also require you, and perhaps your spouse or other key employees, to complete a training program prior to opening your printing franchise.
After you have completed your training, you will be able to open your business. During your training period you and the franchiser will probably be working with local officials to get your business any needed permits and permissions to open. Your franchiser should continue to work with you in publicizing your new business and helping you to establish your customer base. By keeping a good relationship with your franchiser, you can help assure your business's ongoing success.