How do I Learn Stock Trading?
There are many ways to learn stock trading, either independently or as part of a course or program. The best way to start is to consider how serious or how in-depth you would like your training to be. Your response to this query probably most depends on whether you would like to become a trader full-time or simply as a personal interest or hobby.
If you are only interested in the basics of stock trading, it may be easiest to go online and find a simple online tutorial in stock trading. Numerous websites of this kind exist, some of them free of charge, and some of them charge a small fee. If you are already trading and have registered with a trading company, the company's website may be a good source for learning stock trading. Popular trading websites offer tutorials, online seminars, and webinars for their members.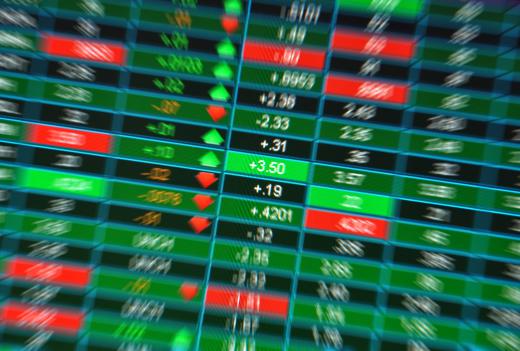 Larger sites may also offer online discussion groups with well-known market analysts. Be sure to join your site's mailing list in order to stay informed about their upcoming education and development opportunities. While you are online, it is also helpful to visit online forums to ask questions and read others' questions.
Additionally, there are many popular books available to learn stock trading. Reading an instructional book is a simple way to learn the basics of stock trading. It is also helpful to read articles on trading and the movement of the market. Staying current on news and finance journals is also a great way to gain better understanding of the market.
Community education classes are an inexpensive way to learn the rules and practices of stock trading from a local professional at a very low cost. Many times, community members will share their experience and knowledge by teaching seminars or courses on beginning trading practices. It is also possible to learn stock trading by enrolling in a course at your local community or technical college.
Another great way to familiarize yourself with stock trading before or during your training is to set up a stock simulator. There are several stock simulators online which allow you to "invest" a specific amount of money and buy and sell various stocks and other positions. The simulator uses the current market and allows you to practice trading and investing strategies before actually investing any of your own money. Most stock market simulators are free of charge, although some may charge a small, one-time membership fee.
If you would like to learn stock trading in order to work full time, it may be better to start with a stronger theoretical base. Some stock traders will have background education in fields such as business, economics, marketing, or political science. A strong understanding of the economy and the stock market will help you to better predict and understand the current market situation and can help you to develop more steadfast trading strategies.
Another great way to get experience in stock trading is to find a mentor with whom you can train and discuss trading techniques. Professional traders also sometimes pay for market analysis subscriptions. Before subscribing, be sure to check out an example analysis and make sure that their analysis is useful and in line with your areas of interest and trading goals.
AS FEATURED ON:
AS FEATURED ON:






By: Stephen VanHorn

People can learn about the stock market from library or internet resources.

By: Monkey Business

Many stock traders have backgrounds in business, economics, or marketing.