How Do I Improve My Advertising Vocabulary?
Improving advertising vocabulary is simple once you identify the types of words you are hoping to learn. The exact process through which new vocabulary is acquired is different for different people, but several basic strategies can be helpful. Many people seek to improve their advertising vocabulary skills in languages other than their native tongue, which can be useful when conducting business or working in advertising firms. One of the most effective ways to improve advertising vocabulary is to read and study advertising attentively, which can help naturally build up vocabulary skills.
There are many strategies that can be helpful when trying to improve your advertising vocabulary. If you are studying for an exam at a school, it is often possible to construct lists of vocabulary words that will be on the test. This is useful if you primarily need to know the definitions of words, but it is often difficult to integrate language you have learned on lists into your daily speech. For this reason, making flashcards and working from lists may not be the best approach if you need a more permanent understanding of advertising vocabulary.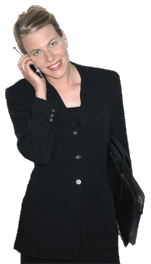 The key to vocabulary retention is often thought to be actual use of words. In order to use vocabulary terms naturally as part of your speech, you must use them frequently. For this reason, discussing advertising and practicing using these vocabulary terms in real conversations is essential. When learning about advertising in a school setting, it is often possible to practice with classmates, but when this is not an option seeking out alternatives may be necessary. Discussing advertising as part of your professional duties may also be helpful, although using vocabulary incorrectly in a work setting may have consequences.
A great way to learn advertising vocabulary more generally is to read about advertising and look up any word you do not recognize. Making an effort to precisely understand all terminology used in advertising texts can improve vocabulary rapidly. This makes it possible to learn most of the necessary terminology quickly, as the more important terms will be used more frequently than the obscure ones.
One of the hardest parts of learning advertising vocabulary is figuring out which words are most important to learn. The answer to this question is different depending on the type of advertising in which you are interested as well as how you are involved in the advertising field. Learning new words through reading about advertising is doubly effective because this teaches not only what vocabulary is important but also the style in which professional advertisers write.
AS FEATURED ON:
AS FEATURED ON:






Businesswoman talking on a mobile phone