How do I get Kettlebell Certification?
Kettlebell certification is a type of physical instructor training that specializes in strength conditioning with kettlebells. Training with this type of equipment is geared towards achieving a full body workout, and instructors must be in top physical condition to pursue certification. The most sought after kettlebell instructor certification is Russian kettlebell certification and its popularity continues to grow worldwide. To receive certification, a physical trainer must attend a certification workshop, an instructional program that teaches expertise in kettlebell workouts over the course of several days. Types of certification programs vary depending on national and regional requirements for the licensure of physical training professionals.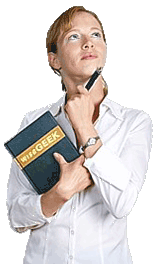 Working out with kettlebells engages a wide range of muscles through targeting the body's core. Most exercises involve a larger spectrum of motion than traditional gym-based strength training lifts. Consequently, proper form, body positioning, and specialized movement are required for success and safety in kettlebell training. Kettlebell instructor certification provides trainers with the skills required to coach clients with the proper technique to undertake a safe and effective workout. Receiving kettlebell certification will significantly enhance the range of a physical trainer's expertise and broaden his or her field of training specialization.
There are a range of kettlebell certification programs available that specialize in different aspects of kettlebell training, as well as catering to different skill levels. In general, kettlebell instructor certification workshops require previous physical training experience. These courses may restrict enrollment to exercise training professionals, although there are certification programs that cater to individuals who desire to pursue the training for personal fitness reasons. In addition, there are advanced courses that provide further training and specialized certification for those previously trained in kettlebell strength conditioning.
It is essential that only qualified individuals enroll in kettlebell certification programs as the training is very physically demanding and, if done improperly, dangerous. Certification programs often recommended an exercise routine to prepare workshop attendees in advance for the difficult training ahead; these routines function to adjust attendees to working out with kettlebells. Once a program is selected, a trainer who enrolls should make sure to follow all of the kettlebell certification agency's recommendations for preparation, including a physical examination by a medical professional to ensure proper physical condition for the rigorous training. Physical trainers should also be prepared to pay the fees for not only the workshop, but also certification, which may vary widely depending on the nation and region in which the workshop will take place.