How Do I Get into Gerontological Nursing?
Gerontological nursing refers to the medical care of older adults, typically by a registered nurse (RN). You can follow one of several paths to become an RN and then enroll in a certification or advanced degree program in gerontological, or geriatric, nursing. Once you have completed the academic prerequisites, you can seek employment at a facility that treats elderly patients. In addition to educational and professional experience, it usually helps to have a general familiarity with geriatrics, so you can provide your patients with the appropriate type of care. Gerontological nursing usually encompasses direct medical care as well as some collaboration with families, and many nurses take on supervisory and educational roles as well.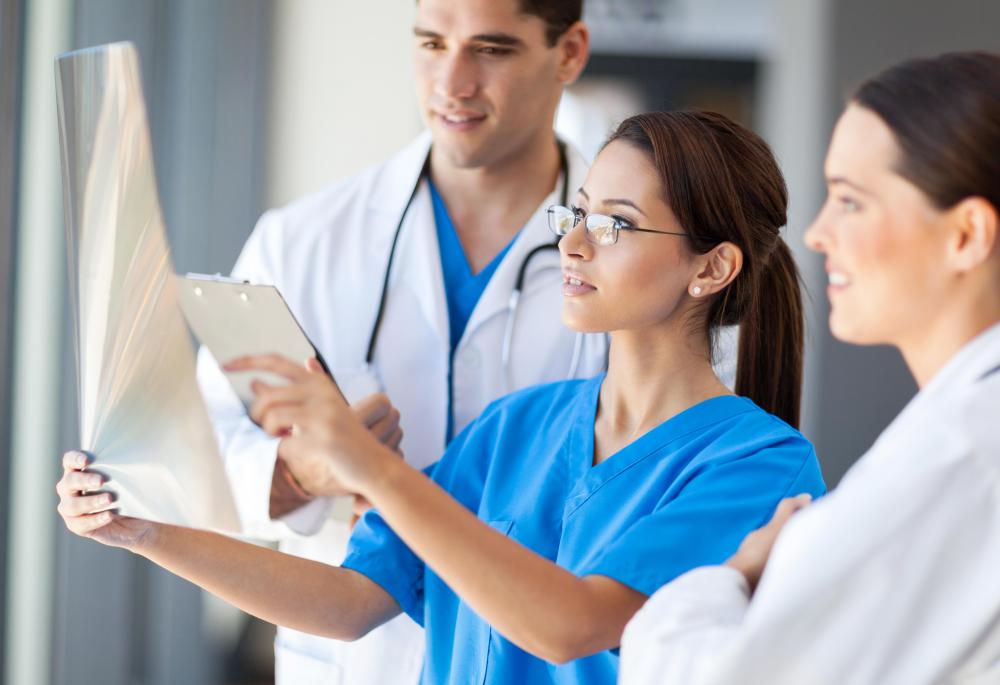 To become an RN, you can earn a bachelor's or associate's degree from a college nursing program; some hospital programs offer nursing diplomas as well. You could then get a master's degree (MSN) to qualify for advance practice in gerontology. It is generally recommended that you get at least a bachelor's degree (BSN) or complete a comparable program that includes both classroom and practical experience. In the U.S., you will usually need to pass an exam in order to obtain a nursing license, and depending on your location, you might also be able to complete a voluntary program in gerontology for additional credentials.
Geriatric nurses are commonly employed by nursing homes, assisted living facilities, community health clinics, and hospitals. They typically care for their patients' physical needs, develop their treatment plans, and prescribe necessary medications. Their duties can vary, from diagnosing acute medical conditions that require immediate attention to working with patients to meet their long-term health objectives.
In order to get into gerontological nursing, it usually helps to have prior experience working with older adults and an awareness of the issues that are unique to older individuals. Some examples of common geriatric conditions might include certain illnesses or injuries such as dementia or susceptibility to falling. In most cases, geriatric nurses deal not only with a patient's medical issues, but also with his or her mental and emotional health concerns.
Gerontological nursing is broad in scope and usually entails wearing several hats. For example, the position sometimes requires the nurse to have good supervisory skills in order to mentor other nurses. Geriatric nurses also frequently work with a patient's family members, educating them and assisting with practical issues related to their loved one. They also might act as case managers, advocating for their patients through communication with other health professionals and community service providers.
Prior to getting into gerontological nursing, you might want to decide whether you want to focus on a specific area, such as patient care or administration. Given the consistent demand for health care workers who serve elderly populations, qualified individuals usually have a variety of opportunities available to them in the gerontological nursing profession. You could work in a traditional patient care setting, or you could specialize in another area, such as research, teaching, or public policy work.
Gerontological nurses are typically employed by hospitals, assisted living facilities, nursing homes and health clinics.

Gerontological nurses work closely with doctors to form a care plan for each patient.

Geriatric nurses need specialized empathy and listening skills when interacting with patients and their caregivers.

Geriatric nurses are commonly employed by nursing homes and assisted living facilities.