How Do I Become a Gerontologist?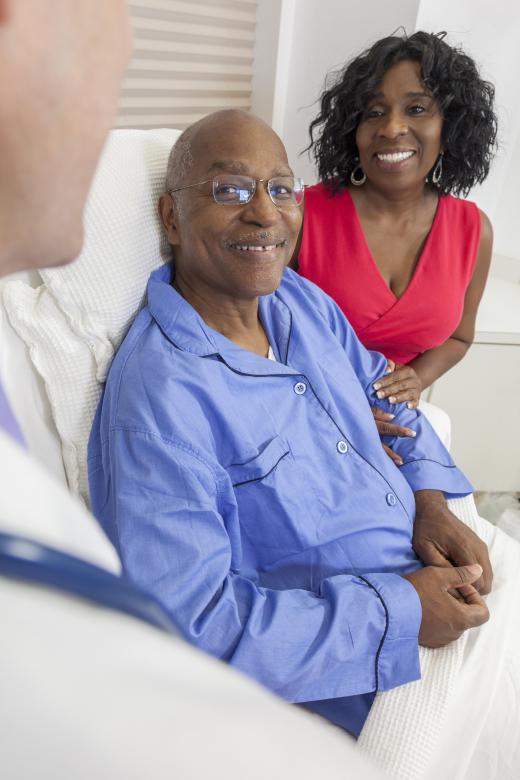 Many careers are available in the field of gerontology, and a person who has an interest in this area of work should consider them before training to become a gerontologist. Gerontologists might be healthcare providers, social workers, researchers or administrative support personnel, and each career requires very different training and a different career development track. Generally, a college degree is strongly recommended for a person who wants to become a gerontologist, and it might be necessary with some fields.
In the healthcare field, a gerontologist focuses on caring for elderly patients. A doctor who wants to become a gerontologist would need to pursue an internal medicine residency and follow with a fellowship in geriatrics or gerontological medicine. This training can take eight years or longer in total, including medical school, and it provides the doctor with a range of skills that will help with elderly patients. Nurses, technicians and other members of the healthcare profession can also pursue additional training in gerontology to work in nursing homes or gerontology wards.
Social workers who focus on work with older adults can pursue a social work degree and follow it with additional training in gerontology. Some universities offer master's degrees in this field to prepare social workers. A social worker who wants to become a gerontologist after already working in the field will need further training to focus on the needs of older adults. This training can include learning about healthcare and financial issues that are unique to older people as well as discussions about how to handle adults who have cognitive deficits that might impair their decision-making capacity.
Researchers in gerontology study aging in general and do not work directly with older adults except as study subjects. A person who has an interest in a career in gerontology research can pursue an undergraduate degree in a field such as sociology and follow that with a graduate degree in gerontology. To become a gerontologist with a research career, it may be necessary to get a doctoral degree in sociology or a related field, with a focus on aging.
Administratively, gerontologists work on supporting the aims of nursing facilities and other organizations. They can organize events, benefits programs and public outreach to older adults. Administrative gerontologists might be able to work with an undergraduate degree alone, although a graduate degree can be helpful for some job openings. This work requires a knowledge of issues that are faced by older adults and the ability to adapt community programs and events to meet their needs.


By: spotmatikphoto

Gerontologists specialize in working with elderly patients and their caregivers.