How do I get a PhD in Business?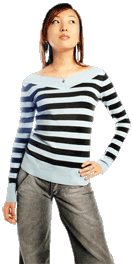 When people choose to get a PhD in business, they'll need to first determine what type of PhD they want. There are many doctoral programs that are related to the business field but have very specialized areas of interest. Alternately, what is normally referred to as a PhD in business may also be called a PhD in management, and this degree has a greater focus on the academic study of business that could be utilized to become a professor. Some of the other doctoral degrees that are business related include those in accounting, marketing, statistics, finance, ethics and economics, and there additional doctorates that might be earned that focus on other business areas.
Anyone who wants to earn a PhD in business in any area of study must possess at least a bachelor's degree, or will have to have earned one when the doctoral program begins. Some programs may also require students to also possess a master's degree, before entrance. There can be variance in what type of undergraduate degree is required for entrance to a PhD program, though generally if a master's degree is required, it usually must be in a business field.
Sometimes a business school accepts students with degrees that are very unrelated to business, provided those students have met some basic prerequisites. At other times, some sort of business-related major has to have been pursued at the undergraduate level. Prospective students should determine the specific requirements of each school to decide which ones are likely to consider the student a good candidate for admission.
Requirements for admission to programs offering a PhD in business do not only focus on undergraduate major. Students usually must have strong grades, glowing letters of recommendation from professors or from employers — since some students have worked in business after earning a bachelor's degree — and they may need to take standardized tests like the Graduate Record Examination (GRE). A student should also be able to compose a well-written application essay. Due to the fact that most schools admit students in the fall, applications may be due in early winter of the previous year. Students should plan to get organized well in advance of the year they plan to begin doctoral studies.
Once accepted to a program, studies can take a long time, often at least four or five years. Students spend the first couple of years completing course requirements and taking electives. They may then have required examinations before they begin work on a dissertation. The dissertation for the PhD is book-length material with original research that must adopt an innovative approach to a topic, and students will be required to defend their dissertation when it is complete, in a public venue. After a successful defense and after meeting all other requirements specified by a program, a student has earned a PhD in business or a related field.
Woman with hand on her hip